A petition calling for an increase in pay for NHS workers has received more than 142,000 signatures.
The petition was started by healthcare assistant Shane Longton, from Fulwood, Preston, who was inspired after a Facebook post - in which he listed dozens of tasks carried out by healthcare assistants on a daily basis - went viral.
The post was shared almost 20,000 times and the 36-year-old's petition has now comfortably passed the 100,000 signature threshold beyond which petitions are eligible for debate in Parliament - which is currently closed to help fight the spread of coronavirus.
Reflecting on the scale of the support for his petition, Shane told LADbible: "I was hopeful of just getting the 10,000 signatures - I never imagined I would reach over 100,000.
"The response from gaining so many signatures has made me feel proud to work for the NHS and proud to be British, knowing that so many of the public really do appreciate and acknowledge how difficult our job can be - not just for NHS healthcare workers but for all our NHS staff - has been heartwarming."
Shane went on to say that Boris Johnson's thank you to NHS staff who cared for him in intensive care was 'very touching', but he hoped a pay increase for healthcare workers would be addressed sooner rather than later.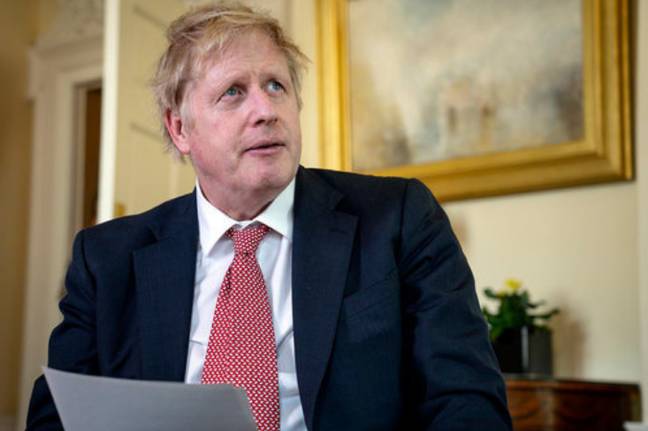 He said: "I really do hope the Government discuss this matter and increase our pay after hearing recent statements from Dominic Raab such as 'there will be a moment when a pay rise will be addressed'. A lot of the time a pay rise is mentioned we are being offered assurances that 'something will be done', but why after?
"People are leaving their homes every day risking their lives with some staff still facing issues with PPE whilst MPs are able to work safely from home still being paid their £78k salaries and with the opportunity to apply for £10k grants - it just seems so unfair.
"I would like to say how pleased I was to hear of our prime minister's speedy recovery and his recent speech expressing his gratitude and appreciation for the care he received from the NHS was very touching, but I really do feel that risking our lives everyday to care for patients needs to be reflected in our pay now not later."
You can sign Shane's petition here.
Let's all bring some positivity, support and fun to anyone who might find themselves in isolation as a result of the coronavirus spread. Need some entertainment? Join Isolation Nation: https://www.facebook.com/groups/coronasupport/