Shopper Branded 'Selfish Idiot' For Secretly Punching Hidden Holes In Face Mask
One of those is Danniel Paquette, who has been branded a 'selfish idiot' after showing off a 'hack' that saw her punching discreet holes in the folds of her mask before going out for groceries.
Danniel, 34, proudly shared images of how she amended her mask so she could breath clearly before heading outside.
The handyman apprentice was told she was putting lives at risk as her 'hack' would lead other shoppers to believe her face was covered, when in fact there were large holes.
Danniel posted the 'protest' pictures online last Monday with the sentence: "When you don't feed into the bulls**t but you need to go grocery shopping and stores are mandating masks..."
Only two months earlier, she had posted similar pictures of herself wearing a white face covering with a hole cut out around the mouth area, with the slogan 'My Body, My Choice' written on the front.

Her defiant post has since been attracted 6,400 comments and 2,300 reactions, many from furious and concerned social media users who warned against her 'selfish' actions.

Danniel, from Sacramento, in California, US, said: "I'm not worried about getting Covid-19. I'm healthy and would recover. I'm not around anyone immuno-compromised.
"If someone that is around me is going to be around someone older or immuno-compromised then they can do what they see fit to protect that person.
"Unfortunately for me, all businesses in California are requiring masks for entry. And if I want groceries then I must comply.
"So I punched discreet holes in the mask to make it more breathable. Did I expect the reaction I received online? No, not really."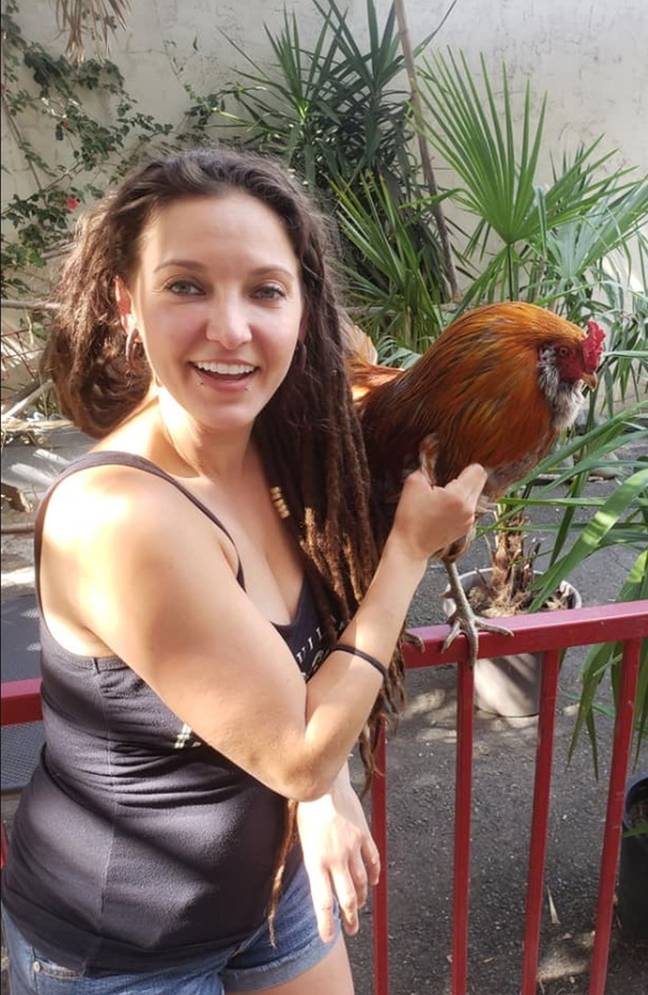 Danniel says she received thousands of 'hateful' comments and messages after the post but claims that she did not post it for attention - it is simply what she believes in.
Danniel said: "I'm just very vocal about things and my [Facebook] page is my space to express myself freely, to protest things I don't agree with and support the things I do believe in.
"Despite all the hate mail I get I actually get a lot of positive messages in private - people agreeing with me and thanking me for speaking up or standing up despite the backlash and opposition.
"I don't even read 99.9 percent of the comments. People say ugly things, which says much more about them than it does about me. I don't need to waste time or energy responding to those people or defending myself against strangers who have never met me."
After posting the images on her profile, Danniel was inundated with messages branding her 'ignorant' and urging her to think of others.
However Danniel remained unfazed by the backlash and believes it is up to those around her to protect themselves if they don't like her having holes in her mask.
Danniel said: "In this case I don't believe the government should force us to wear masks. It should be up to each individual to protect themselves however they see fit.
"If a person is concerned for their safety and they believe quarantining, or a mask and 6ft distancing is what they need to do to protect themselves then they're entitled to do so.
"I believe herd immunity is our only way through this and isolating ourselves is only prolonging the inevitable and causing more harm than good by suppressing our immune system."