This Christmas is going to be different for a lot of us, but for healthcare workers this year's festive season promises to be exactly the same as every other, perhaps even busier.
A huge number of NHS staff will get up on Christmas morning and head straight for their places of work to continue caring for patients and saving lives during this most difficult of years.
We should all remember to raise a glass to them, whether we're surrounded by loving families at home or tucking into a takeaway pizza in Tier Four.
Without their selflessness, things would be an awful lot worse.
Last year, more than 400,000 NHS staff turned out for work on Christmas Day. That included 98,000 nurses, 55,000 nursing assistants, and 12,000 members of ambulance staff.
On top of that, 145,000 care workers and home carers tipped out to work instead of spending the day with their families.
This year, the NHS needs staff more than ever, so you'd have to imagine the numbers will be even higher.
Let's not forget the people who keep the hospital running, porters, and catering staff. Without them, the patients and staff wouldn't have a Christmas dinner to tuck into.
However, the best thing that we can all do to thank the NHS this year is to do everything in our power to stop the virus spreading and placing more pressure on them.
That might mean we've got to make a few sacrifices, like meeting outdoors, or not at all, but it's a small price to pay for a swifter return to normality and an end to the misery that has gripped the country since early in the year.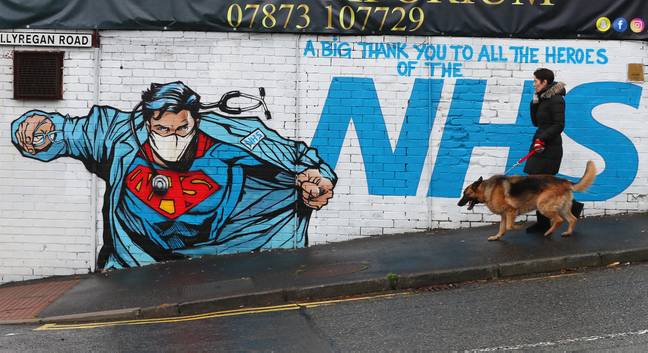 If you must, go outside and bang a pot or a pan, but the more genuine gesture would be to think about what you and are family are doing over the festive period and decide whether it is completely safe or not.
It's not going to be easy, and there are going to be moments that feel strange, lonely, or anxious, but if everyone keeps their head down for this period, we'll all be back where we belong by this time next year.
The NHS staff will thank you for it, and they deserve a break more than anyone right now.