Woman Has Spent £700 In A Year Replacing Items Lost On Nights Out
Let's be honest, we've all lost things on nights out after having a few too many - phone, keys, bank card, last shred of self-respect.
But one woman has taken losing stuff on a night out to a whole new level, losing her belongings a whopping 16 times in a year, costing her £700.
Vicki Beaver, 23, who recently graduated from Sheffield Hallam, says she's lost stuff so frequently it's became a running joke with her pals and family - albeit a pretty costly joke.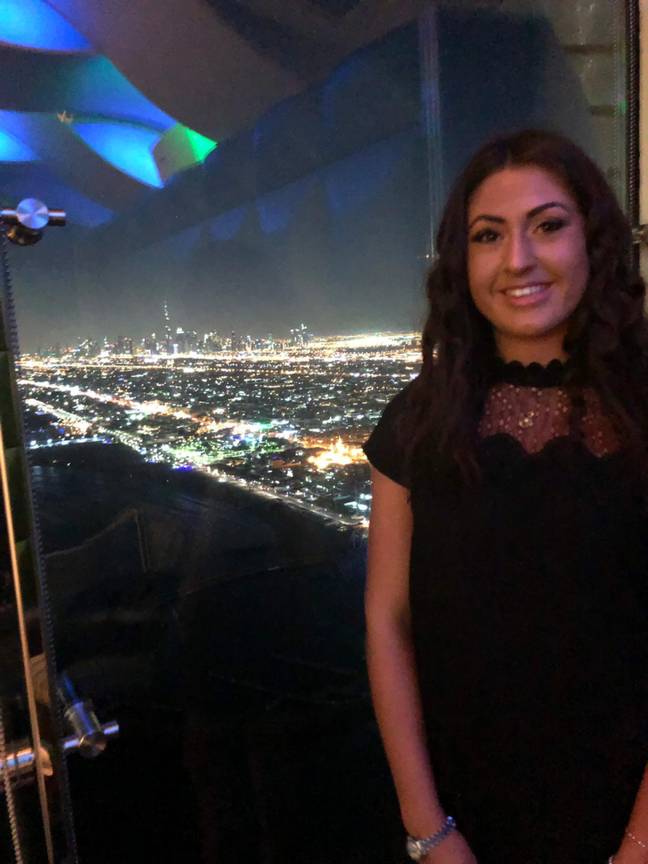 Among the stuff absent-minded Vicki has lost over the course of a year is a passport, four pairs of sunglasses, a whopping eight driver's licences, and five (yes, FIVE) iPhone Xs.
Vicki, from Warrington, Cheshire, said: "I've lost my passport once, my TOTUM student discount card once and my driver's licence about eight times just this year.
"When I lost my passport, I'd somehow left it at the airport at some point between the plane landing and grabbing my luggage.
"I didn't even realise until I got home. I rang the airport and they said I needed to bring proof of ID in order to claim it back - but my only form of ID was my passport. It was a nightmare to sort out.
"I also lost my driver's licence on a night out with friends in Preston, so I ordered a new one. I then got a letter through the post a few weeks later to say they'd found my original licence in the club bin - God knows how it got there.
"I even got a letter from the police once saying that someone had tried to use my ID - they must've found it somewhere and then tried to impersonate me.
"Luckily, nothing more came of it but there's all sorts that people can do with your details these days.
"I guarantee every group has at least one person that's notorious for always losing their stuff - I'm that person. The girls are always teasing me for it.
"Maybe I'll eventually grow out of it, but if this year is anything to go by, I can't see it happening any time soon."
Vikki says she's been 'clumsy and forgetful' since she was a kid, but her tendency to lose stuff got worse when she turned 18 and started going out and drinking booze - sounds about right.
The dread of waking up and not having your phone is a familiar feeling to Vikki, who admits to losing her iPhone Xs five times - thankfully for her, she's insured so has only had to pay the excess each time.
In totally unsurprising news, Vikki says no one trusts her to hold anything for them while on a night out.
She added: "Recently I decided to get a card holder phone case where I could keep my ID at all times but then I just started losing my phone instead - and the ID along with it.
"Luckily there's been a few times where I've used Find My iPhone and I've been able to track where I've left it, but other times they've both been lost for good.
"I once lost my entire bag with my phone and all three forms of ID in it, so I ordered replacements of everything.
"But then weeks later I happened to log into my old Facebook account and someone has used my ID to find me and had messaged to say they'd found my bag.
"I couldn't believe it - after I'd forked out to replace everything." Ouch.
But at least, she's not alone, eh? Because according to a survey from TOTUM a quarter of UK students have lost their ID at least once, with most calling on their folks to help them cover the cost of replacing it.