When you're smuggling drugs, you'll no doubt have a bit of nervous energy coursing through your body because you're hoping you don't get caught.
You'd hardly forget about it and let it just chill for any more time than you have to.
Well, one Australian bloke has one hell of a story after he successfully smuggled weed into a prison.
A new article in the British Medical Journal has revealed that a bloke had his girlfriend sneak in a nugget of weed for him.
The journal continues: "During a prison visit, the patient's girlfriend supplied him with a small quantity of marijuana, inside a rubber balloon.
"In order to evade detection, the patient inserted the package inside his right nostril.
"Despite effectively smuggling the package past the prison guards, the patient then accidentally pushed the package deeper into his nostril and mistakenly believed he had swallowed it."
While he thought the nugget had been lost to his bowels, little did he know that it was sitting in the exact same place that he left it for 18 years. EIGHTEEN GODDAMN YEARS.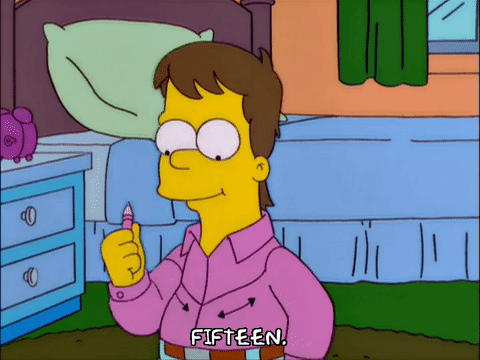 Image result for homer nose crayon

It wasn't until the bloke started getting headaches and blocked sinuses did he do anything about it.
He went to a doctor for a CT scan, which, sure enough, revealed that he had what's known in the medical industry as rhinolith - aka a mass that builds up in the nasal cavity.

According to the BMJ, this is the first reported case of prison-acquired marijuana-based rhinolith.
He underwent surgery, where doctors pulled out the 1.9cm x 1.1cm 'rubber capsule containing degenerate vegetable or plant matter'.
Funnily enough, the bloke had no idea what the mass could have been before the surgery, but when they told him that the pellet contained the 'vegetable or plant matter', he remembered his semi-failed smuggling attempt.
If you want to hear about another failed drug smuggle then look no further than New South Wales, where authorities managed to nab AU$300 million (£160m) worth of ice hidden inside Sriracha bottles.
The spicy sauce is popular among those that can handle some heat but I think we can all agree this would be way too much heat.
NSW Police said in a joint statement with the ABF today: "During a subsequent deconstruction it was found to contain 768 bottles of sriracha chilli sauce, with presumptive testing returning a positive indicator for methylamphetamine (ice).

"A preliminary forensic analysis determined the bottles contained about 400kg of methylamphetamine, which has an estimated potential street value of more than $300 million."
Authorities noticed the drugs hidden inside the bottles when they arrived in an air freight consignment from America earlier this month.
They ordered a controlled delivery of the package so that they could nab whoever was planning on receiving the drugs.
Officers have since arrested four men, three of which have been charged with attempt to possess a commercial quantity of an unlawful import - border-controlled drug, and large commercial drug supply.