However, the 42-year-old has taken his ink obsession to new heights as he debuted a particularly noticeable new look at an event on Wednesday night (1 December).
Adam showcased his new face tattoo of a rose on the red carpet, where he was joined by his wife, model Behati Prinsloo.
He gave fans an extra flash of his face tatt over on Instagram prior to the event, where the black flower can be seen clear as day next to his left eye.
It seems the rose could be a nod to his eldest daughter with Behati, who is named Dusty Rose.
However, the couple also founded their own tequila brand earlier this year, called Calirosa. The tequila is supposedly rose-hued due to aging in red wine barrels.
Roses are seemingly a running theme in Adam's life, then.
The musician posed with a bottle of Calirosa for his wife's Instagram story before they attended the AD100 party in Miami.
It seems his tatts have always been a hit with the ladies, as Adam was voted People's Sexiest Man Alive in 2013.
At the time, he told People: "Tattoos wind up being this strange road map or narrative over the years.
"They always remind me of this long, weird, awesome journey life has been."
The Maroon 5 frontman has considerably more ink on display nowadays, as his chest, arms, and torso are all covered.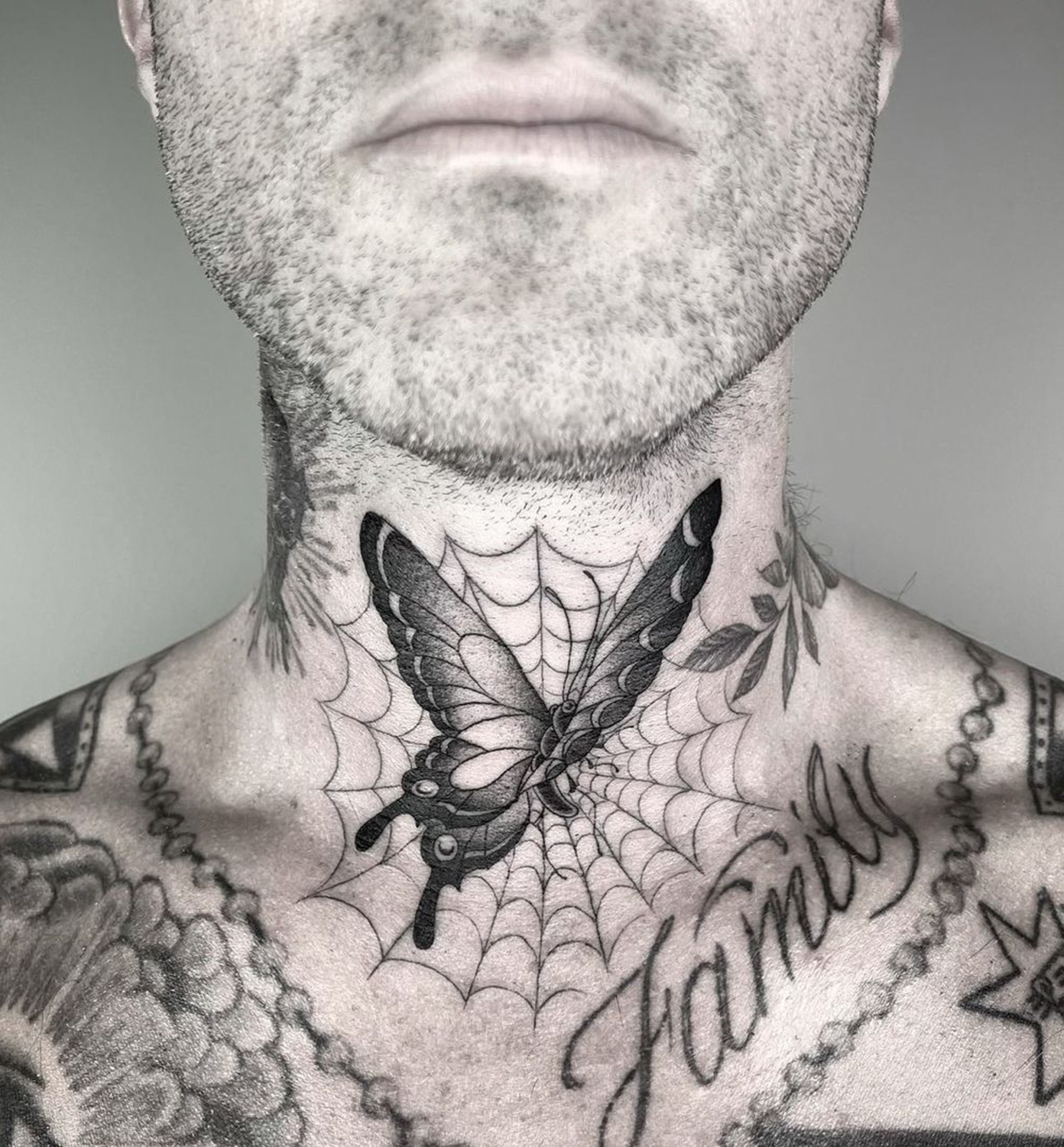 Only last month he showcased his newest tattoo to Instagram, consisting of a butterfly resting on cobwebs across his throat.
The caption read: "Wise man once said... 'when Instagram goes down...tattoo your throat...'" - good to know what he got up to when the social media platform went down last month.
Earlier this year, Adam showcased an intricate tattoo running the length of his leg of waves crashing along a beach.
The design only took three days to complete, and I say only, as his most elaborate tattoo to date took a whopping six months.
This man must have a world-class pain tolerance.