Comedian Kevin Hart said he feels 'blessed to be alive' when he was seen on a shopping trip in Los Angeles.
Speaking to a TMZ reporter, the 40-year-old said: "[I'm feeling] great, I'm feeling blessed to be alive. No, [I'm not fully recovered], it's a process, it's going to take some time. I'm patient."
When asked whether he's getting back to comedy any time soon, he added: "Uuh, in time. Right now relaxing with the family and recovering."
He had been riding as a passenger in one of his cars - a 1970 Plymouth Barracuda - when it crashed in West Valley, California.

It has been reported that the car went down an embankment after turning onto a highway, knocking over a fence and hitting a tree so hard that it was uprooted.

Days ago Hart spoke out for the first time since the incident when he posted a video on to Instagram, thanking fans for their love and support, as well as updating them on his recovery progress.
In the clip, he can be seen wearing a harness and undergoing physical therapy. His family also appear in the post, including his his wife Eniko and their kids.
Speaking about how the tragic incident has affected him, Hart says: "After my accident I see things differently, I see life from a whole new perspective.
"My appreciation for life is through the roof. I'm thankful for my family, my friends."
Hart also had some heartfelt wisdom for anyone watching the clip, adding: "Don't take today for granted, because tomorrow's not promised. More importantly, I'm thankful for God, I'm thankful for life. I'm thankful for simply still being here."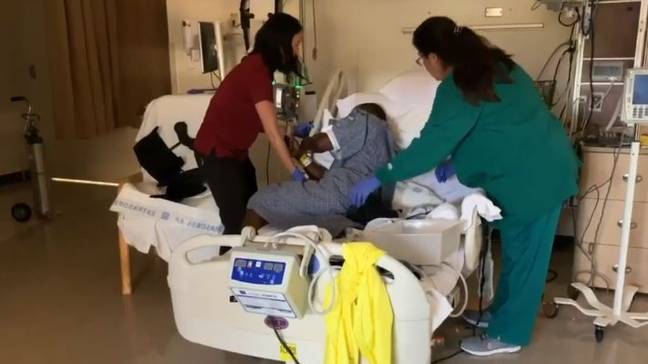 Commenting on the post, Eniko thanked fans for their kind words and support, writing: "Your true fans were concerned, praying & missing you deeply. Thank you ALL for your kind words and allowing us to heal during this time."
Hart's BFF and co-star Dwayne 'The Rock' Johnson also left a message of support for his pal, commenting: "Beautifully said. Love u brotha. Onward."