​Snoop Dogg Got Matthew McConaughey High Without Him Knowing On Set
So it turns out that working with Snoop Dogg is pretty much exactly how you'd imagine it would be - with Matthew McConaughey revealing that the rapper for him unknowingly high on set of their forthcoming comedy flick The Beach Bum.
I really, really hope the footage of this makes the final cut for the film.
Appearing on Jimmy Kimmel Live last night, McConaughey was talking about what it was like working on The Beach Bum. Host Jimmy prompted him to share his favourite moment from the set, to which McConaughey seemed to have quite an instant answer... Getting high with Snoop - or getting 'Snooped', as he called it, because he got tricked into getting high.
McConaughey explained that prop weed isn't like your usual stuff - for obvious reasons - and that it's usually an actual herb like oregano or something.
He said: "There's a scene where I'm going to Snoop because I've got writers block and Snoop has the magic weed.
"So I went to the prop man to make sure I have the prop weed which is like crushed oregano."
Sounds like a sensible man, McConaughey.
"So it's a six minute scene where we pass back and forth and all of sudden at the end he goes 'Yo Moondog' - that's my character - 'that ain't prop weed, that's Snoop Weed'.
"And I was like 'oh you son of a a gun'."
He added: "The next nine hours were a lot of fun but I don't think we used one word in the English language."
While there's no specific date for the release of The Beach Bum, it's thought we can expect to see it in cinemas at some point later this year.
According to IMDB's description, in the film McConaughey plays 'a rebellious stoner named Moondog' who 'lives life by his own rules', while Snoop plays a character called Lingerie - erm, we're not sure why.
Jimmy Buffet is also on the cast list, along with former tween heartthrob Zac Efron, Isla Fisher and Jonah Hill.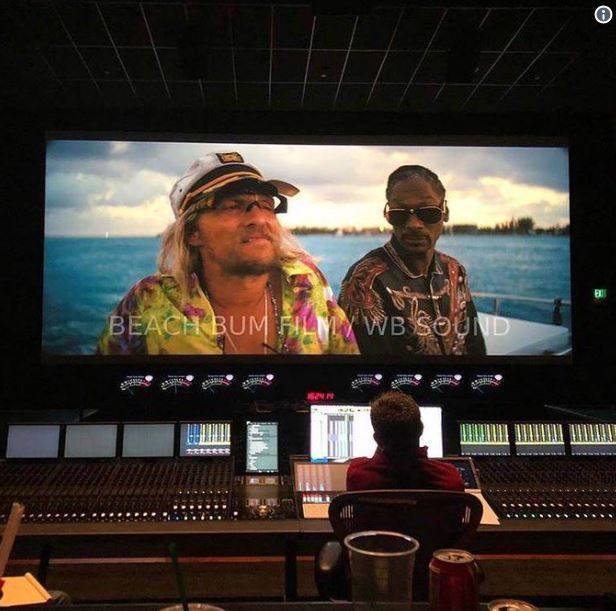 On direction duties is Harmony Korine, the man who penned the controversial 90s flick Kids, and wrote and directed the rather bizarre Gummo. More recently, he also performed the same double duties for the James Franco vehicle Spring Breakers.
Korine recently shared the first image from the film, which shows McConaughey looking suitably dishevelled in a sailor's cap and Hawaiian shirt (presumably he's the beach bum in question, then), while Snoop looks... well, like Snoop.