Marvel's Kevin Feige Responds To Controversy Over Avengers: Endgame's Gay Character
Marvel Studios' head honcho Kevin Feige has responded to the backlash over Avengers: Endgame's gay character, which was described as 'insulting, not progressive' for fans hoping for more LGBTQ+ representation on the big screen.
Speaking to Gizmodo, Feige explained that the scene wasn't supposed to be a big deal and was not intended as a milestone in the MCU's history.
"That was never meant to be our first focused character. That was just meant to be a matter of fact and a matter of life and a matter of truth," he explained.
"And I liked it that our hero, Steve Rogers [aka Captain America, played by Chris Evans], doesn't blink an eye at that fact. It is just truth and is heartbreaking for his loss and for the life he's trying to put back together.
"It was never meant to be looked at as our first hero. I guess it's the first reference so it does, of course, get a lot of attention."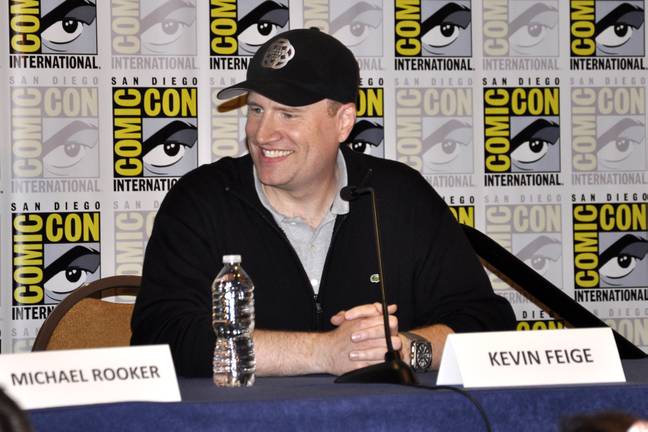 Let's refresh our memories: the moment in question was the debut of the first ever gay character in an Marvel Cinematic Universe (MCU) movie.
This is something the fans have been calling for ever since Tony Stark first uttered 'I am Iron Man' 11 years ago, with hopes that the first LGBTQ+ character would be a significant one within the canon.
However, the landmark reveal was a blink-and-you'll-miss-it scene in Endgame when a character credited as Grieving Man (played by co-director Joe Russo) says to Rogers that he's dating another man.
While this was supposed to be a huge moment, much of the fandom was left disappointed and frustrated at how inconsequential the character was.
But as Feige pointed out, this was a misunderstanding - and he promised LGBTQ+ representation is a major part of the MCU's future.
He explained: "It was not meant to be showcased as the first, put on a pedestal as the first [gay character]. We are doing that soon, in a way that is meant to do that, and I'm sure we'll get scrutiny in various ways. But it's important."

Feige added: "We haven't been shy about saying that that's coming and that there's much more prominent LGBT heroes in the future," later saying: "We've said for years that we want our films to reflect the world as it is."