Entertainment
More Than $160,000 Raised For Survivor Australia Contestant Luke After He Was Booted From Show
People go on reality TV competition shows for a variety of reasons. Quick fame is one, a few more Instgaram followers is another, the chance to establish yourself in your industry is a third, but the cash prize is a big draw for most.
It can help contestants do what they want with their future, be that a deposit for a house, a new car, a holiday...whatever.
When Luke Toki arrived on Survivor Australia, the country was quick swept up in his story of his family.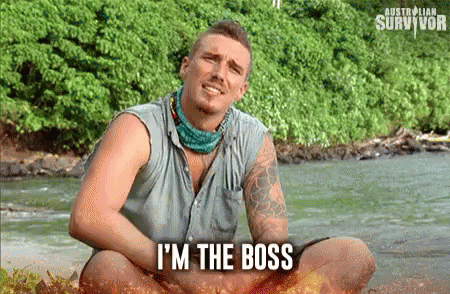 Image result for luke survivor

He and his wife Mary care for three kids, two of which have autism and the third is living with cystic fibrosis.
Luke was hoping the $500,000 grand prize for winning this year's show would have set him and Mary up for the next few years to properly provide for their three kids.
Sadly though, those dreams were crushed last night when the 2017 'King of the Jungle' was booted off the show. His torch was snuffed out by the host Jono after being voted out unanimously by his tribesmates.
Speaking to news.com.au, Luke said: "You can see, I'm trying to hold it all together, but then as soon as I walked down that little lane, I was a mess. I was hugging the camera crew, just bawling. Even when I was sat in the chair trying to give that [post-tribal] confessional, it took me about 20 minutes to compose myself.
"I was so close and I'd come so far...I thought I had it, you know?"
Naturally the country was pissed because here was a guy that not only deserved to win, but could really use the money.
However, people have dug deep and pledged what they can on an online crowdfunding site to make sure Luke doesn't leave the show empty handed.
The GoFundMe has only been up for 16 hours and has already attracted $160,000. The aim is obviously to get to $500k, which could have been his Survivor Australia prize, but even this money is decent.

David Skow started the petition, writing: "Whilst Luke stumbled near the finish line and was voted out in the top 4, true Survivor fans will recognise that he is the greatest Australian player ever to grace our screens. So let's rally behind this Aussie legend and change this awesome young family's life.
"I've been in touch with Luke's wife Mary who has given me bank details so all funds go directly to her and Luke."
This is the stuff that makes you proud to be an Australian.
Featured Image Credit: Channel 10
Topics: Entertainment, TV and Film, Australia