Whether you like Tom Hardy's films or not (and why wouldn't you, some of them are brilliant), few people would disagree with the idea that he seems like a pretty good egg.
Whether it's his adoration for his own pooches or his desire to find loads of abandoned puppies a home; he has never made it a secret that he thoroughly enjoys the company of canines.

Now, he's shown that his love never dies and has shared an old picture of his late dog, Woodstock, with the caption 'Always'.
The Instagram post shows Tom pulling a silly face while lifting up Woodstock's (Woody, to his mates) ears. It really is pretty heart-warming.

If there's something in your eye just now, it's OK, you aren't the only one.
Hardy found Woodstock by the side of a road in America and the Venom actor took the dog everywhere: into his home, onto the film set and even to the premiere of his Kray twins film Legend back in 2015.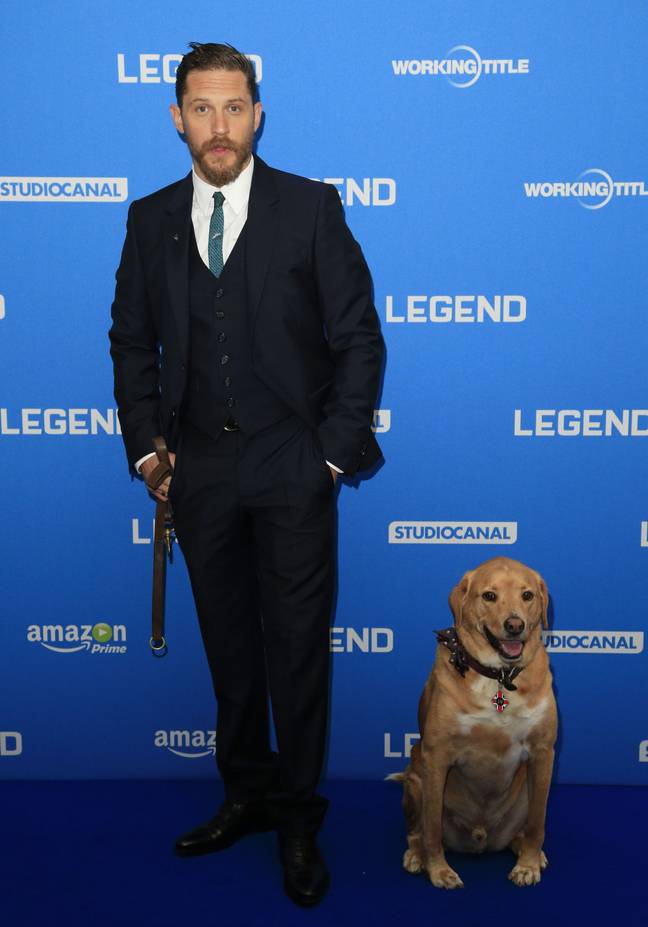 Last year when Woody passed away, he posted an emotional tribute about his canine companion, which said: "He was an Angel. And he was my best friend. We went through so much together.

"He has been on many sets. Met many crews. Photo shoots, premieres, made many, many friends. He was #73 most influential animal in TIME magazine. I don't normally speak out about family and friends but this is an unusual circumstance."
"I am ultimately grateful for his loyal companionship and love and it is of some great comfort that he is no longer suffering. Above all I am completely gutted. The world for me was a better place with him in it and by my side."
They had good times together.
Who could forget when he recited some of The Dark Knight villain Bane's lines to Woodstock back in 2016? He had a cricket box over his mouth, and the dog looked pretty disinterested in anything other than licking his face.

He's also done a campaign for PETA (People for the Ethical Treatment of Animals) asking people to adopt dogs rather than buy them.

It makes sense, too - there are shelters everywhere full of dogs waiting for someone to come along and take them home. Hopefully Tom has popped down to one to get another dog, if he's ready after Woody's death.