You Can Now Play Mario Kart Against Your Mates On iPhone And Android
Nintendo has finally added a multiplayer mode to its mobile game Mario Kart Tour, meaning you can now race against your mates.
The game itself launched on iPhone and Android back in September 2019, but the ability to play with others was absent.
But the people have spoken, and thankfully the massive games developer has brought out the new mode. It means that instead of playing against either computer-controlled characters or a timer, you can actually batter your mates on it.
All you need to do to get on to the multiplayer feature is to unlock at least one cup. Then you just need to go to the menu and switch to multiplayer. It's as simple as that.
The tenth game in the Mario Kart series, Mario Kart Tour marked the first of the games not to be released on a Nintendo console.
It invites you to play as and against characters from across the Mario world. They include the likes of Princess Peach, Bowser, Yoshi and of course, the main man - Mario.
The game largely follows the same theme as the other Mario Kart games - players drive around courses based on the theme of most of the other Mario games, the universe known as the Mushroom Kingdom.
You also get a load of different features, including power-ups that give you different advantages over the others in the race, including speed boosts and oil slicks.
Nintendo says on its website: "Mario Kart Tour is the first Mario Kart game for smart devices.
"Put the pedal to the metal in courses inspired by real-world locations as well as Mario Kart series favourites."
Multiplayer is still in testing, so you may experience a few bugs until its full official release on 28 January.

And if playing the game on mobile has really whetted your appetite for Mario, you can get excited to basically experience it in real life.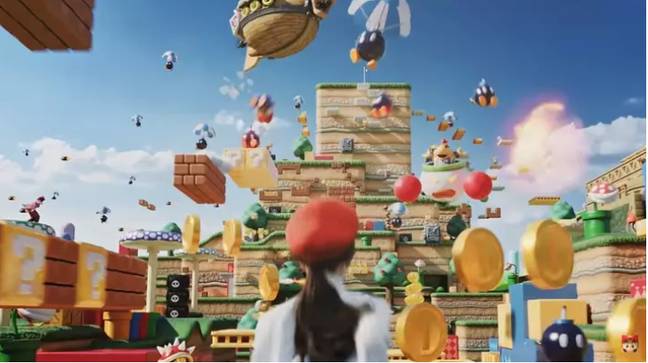 Executives of Comcast, which owns NBCUniversal, made a series of announcements during a Q&A part of their earnings call earlier this week.
Super Nintendo World had long been rumoured as a land coming to Epic Universe, which was announced by Universal back in August 2019.
But now information is starting to trickle through, including the scheduled launch date.

Execs announced in the earnings call that a fourth park based on the characters of Nintendo is set to open in 2023.
Featured Image Credit: Nintendo
Topics: Nintendo