Katy Perry's Dark Horse Copied Christian Hip Hop Song Flame Says Jury
If you heard Katy Perry's Dark Horse for the first time and thought 'I'm sure I've heard this before' then you must have a very eclectic taste in music. According to Christian rap group, 'Flame', the Firework singer copied their song entitled Joyful Noise.
Katy has been giving evidence in a week-long trial but reportedly denies even hearing the song before recording her track.
At one stage, the speaker system in the courtroom broke, which is a bit of a problem when you're trying to decide whether two songs sound the same, so Perry offered to perform it live for the audience.
Despite her best efforts, the jury ruled against Perry on Monday.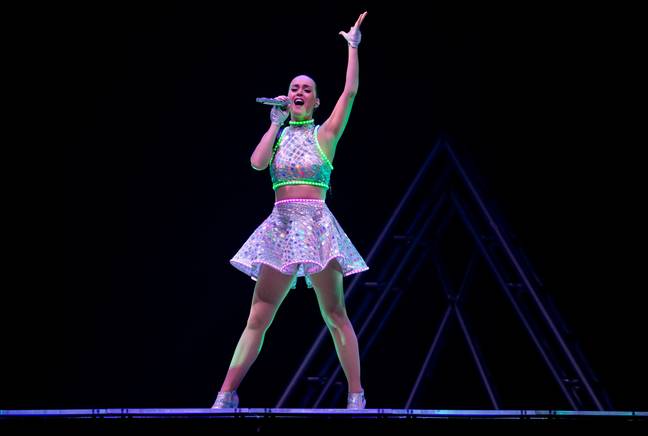 Katy's team argued that the beat of both songs are "commonplace" and due to this, Flame couldn't claim copyright.
Katy's lawyer, Cristine Lepera stated: "They're trying to own basic building blocks of music, the alphabet of music that should be available to everyone"
Flame's lawyer Michael A. Kahn insisted that Perry had indeed "copied an important part of his song". They said: "They're trying to shove Mr Gray (Flame's real name) into some gospel music alleyway that no one ever visits".
Dark Horse came out in 2013 and appeared on Perry' fourth album, Prism. This case has been going on since 2014. You can understand why Flame is upset as the album sold more than 13 million copies worldwide and the video for the single reached one billion views on both YouTube and Vevo.
Today, the court will decide how much in damages Flame may be owed.