That will come as absolutely no surprise for fans of the show, but they'll no doubt be excited anyway.
The Roy family and their conniving antics have only been back for a few episodes of the third series, but such is the success and confidence in the show that HBO have decided that they already want to see more.
The Emmy winning show tells the story of media tycoon Logan Roy - played by the brilliant Brian Cox - and his back-stabbing and generally horrendous family.
It's no spoiler to tell you that Logan announces that he is to step down from the company, and - obviously - the race begins as to who will succeed him.
As things stood at the end of season two, Logan had been bushwhacked by his son Kendall (Jeremy Strong) and was seeking to forge an alliance with his daughter Shiv (Sarah Snook) and his other son Roman (Kieran Culkin).
Created by Jesse Armstrong, who was also the co-creator of British comedy staple Peep Show - the show's runaway success has seen it garner positive reviews from both critics and viewers alike.
In fact, the latest series saw them pack in 1.4 million viewers across all platforms, which is the most that any HBO Max series has enjoyed on premiere night since the platform launched.
The latest season has also seen 13 percent more people tuning in than at the end of the second outing.
However, there is some speculation that the fourth season could actually be the last one.
Recently, writer Georgia Pritchett said: "I think the maximum would be five seasons but possibly more like four," she told the newspaper. "At this point [Armstrong] is saying only one more [season]. But that happens every time. We've got a good end in sight."
Before the second series aired, Armstrong himself was asked at about the future of the show.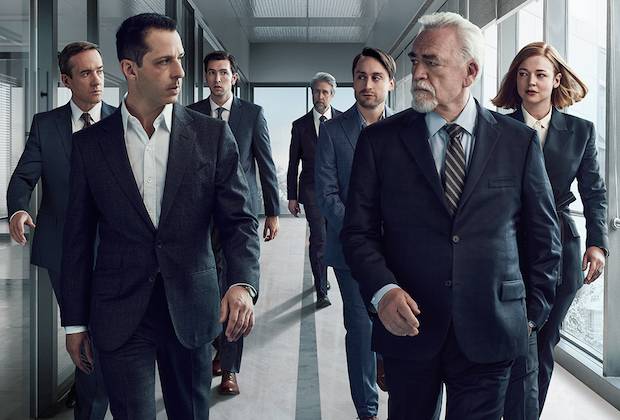 He told Variety: "I don't want to say,

"All I know is there's a promise in the 'Succession' title, and it can't go on forever."
He added: "It's important for me, I think, as a showrunner to have a pitch for my fellow collaborators, especially the writers,
"But it's not immutable. That's up for discussion. But I do have a pitch for how I think it goes."
But, back to this season.
The Executive Vice President of Programming at HBO, Francesca Orsi said: "With each season of Succession, Jesse Armstrong has continued to surpass our wildest expectations, pulling us deeper into the Roy family's inner sanctum with indelible wit, humanity and precision.
"This season is undoubtedly no exception, and we couldn't be more excited for all that's in store in this next season ahead."