With hype for Spider-Man: No Way Home ramping up, one of the latest rumours suggests Willem Dafoe will reprise his role as Green Goblin.
Collider's Jeff Sneider discussed the possibility on his latest podcast, with part of the chat looking at how Norman Osborn fits into the story.
Sneider claims that Dafoe will actually be the 'main villain' of the film, with Green Goblin leading a version of the Sinister Six team.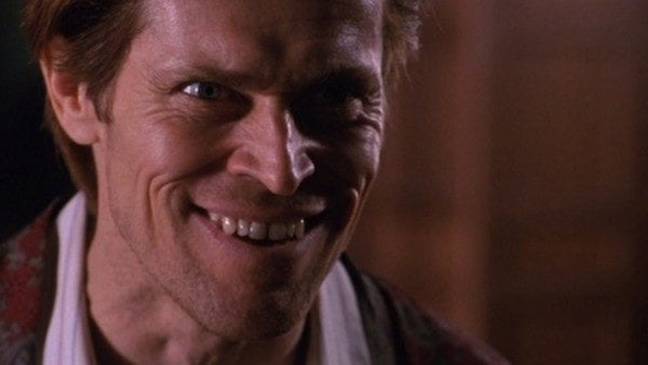 But, it's important to remember that at this stage, this is a strictly a rumour, but Sneider says he's "pretty sure" his information is on the level. H
He also claims that Dafoe's Goblin will enlist Doctor Octopus and Electro as part of a multidimensional Sinister Six, a classic team of villains who basically like to gang up once every few years and kill Spider-Man.
Already confirmed for the upcoming movie is Alfred Molina, who will return as Doctor Octopus, with Jamie Foxx re-joining as Electro.
Any fan will know that the two are from different universes - Molina's Ock first appeared in Sam Raimi's Spider-Man 2, while Foxx's Electro made his debut in the second and final Andrew Garfield Spidey movie.
We still don't know who the other three members are, but if recent speculation is anything to go by, we could be expecting an appearance from Sandman from Spider-Man 3, as well as Lizard and Rhino from The Amazing Spider-Man and its sequel.
Rumours have also been flying to suggest that Holland will be teaming up with past Spider-Men Tobey Maguire and Andrew Garfield.
But, Tom Holland dismissed that possibility.
Speaking to Esquire Magazine, the 24-year-old said: "No, no, they will not be appearing in this film.

"Unless they have hidden the most massive piece of information from me, which I think is too big of a secret for them to keep from me.
"But as of yet, no. It'll be a continuation of the Spider-Man movies that we've been making."
Sony has wanted to get the Sinister Six together for a while, with The Amazing Spider-Man 2 largely trying to set it up, at the expense of the film itself.
And what with Marvel basking in multiverses, it wouldn't be a shock if Sony was to realise it can bring the six villains together from the different continuities - not that it would be a bad thing.
Three Spider-Men against six classic villains? Sounds like cinematic gold.