Long gone are the days of simpler times.
Trading cards, spinning Beyblades and playing knock-a-door-run are a thing of the past, as kids piss away their youth by being glued to their smart phones.
No matter how far technology moves on, there will always be a place for Pokemon in our hearts. Remembering collecting those little mythical creatures is the height of nostalgia.
So much so, some of you have probably still got your old stash of cards hidden away somewhere.
If not, you might be gutted that you gave them away.
A 1st edition Charizard card will go for an awful lot of money on eBay.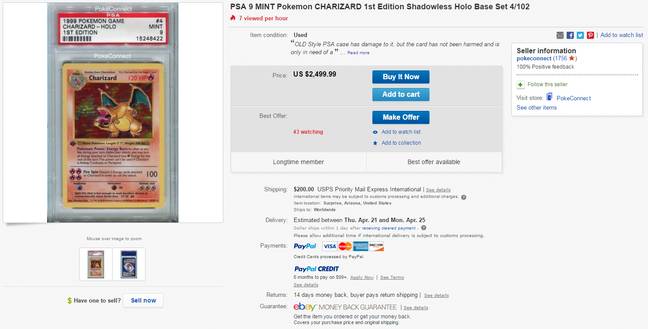 If you're now furiously rooting through your old belongings trying to find Charizard, but unfortunately come not to find him - don't worry, others will go for a fat wedge too.
Mewtwo, for example, that pesky, elusive Dragonite, will get you close to $1,500 (around £1,000).
Excuse me while I search my entire attic for my collection.