Lad Takes Fiancée To Harvester For Romantic Meal, Harvester Has No Food On Offer
Featured image credit: Caters
A young couple has criticised a Harvester restaurant after rocking up to find the menu almost completely emptied of its contents.
23-year-old meat-enthusiast Jake Hall was going to treat his fiancée Becky Dostal to a nice meal in Cheltenham only to be handed a A4 paper menu detailing what the branch couldn't serve up for the pair.
While things were understandably at boiling point with the dearth of food, it was when he learned his favourite beer was out of stock that Hall lost it.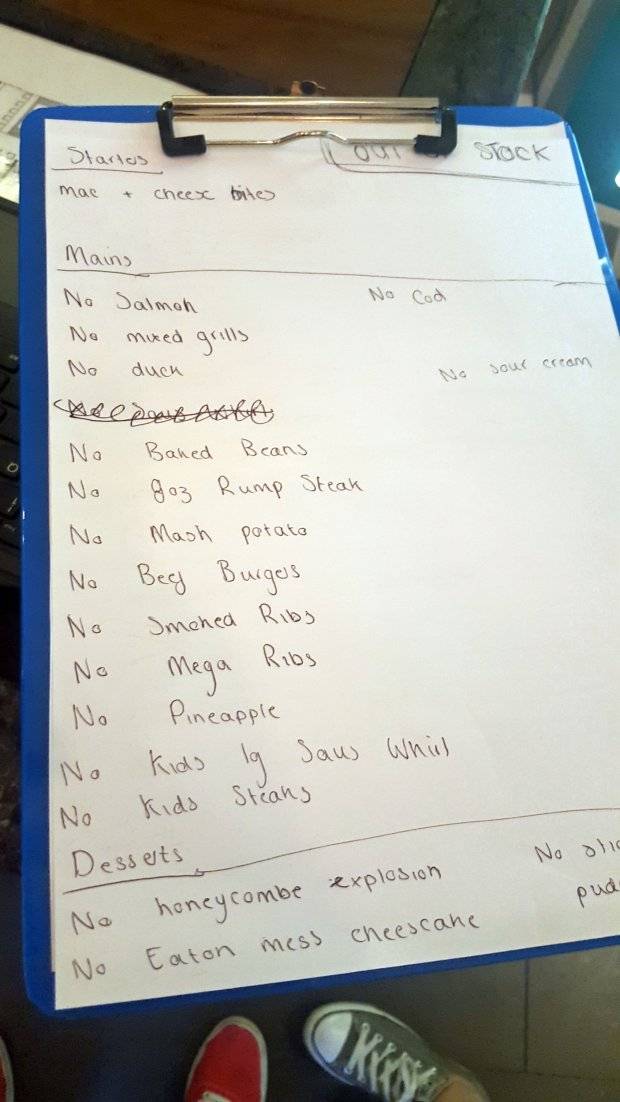 He told Metro: 'It was quite a spontaneous trip - we couldn't be bothered to cook and Becky was in a bit of a bad mood, so I thought it would cheer her up.
'Our only other option was Nando's, so it was chicken or chicken to be honest - so we decided to stay.
'The food was nice, I won't dispute that - but we could've done with a few more options. I'd had a craving for ribs, so I was pretty disappointed overall.'
Hall sent an angry email following the fiasco.
A Harvester spokeswoman blamed the lack of options on a busy weekend.