'Autosexual' Playboy Model Is Turned On By Her Own Halloween Costume
Halloween is a favourite holiday for lots of people, but for playboy model Luana Sandien, it's particularly er... sentimental.
The Brazilian beauty came out as autosexual earlier this year and noted that Halloween reminds her of one of her formative sexual experiences. According to the Daily Star, the model posted on Instagram and said: "My first orgasm was wearing a Halloween costume."
What does 'autosexual' mean?
According to WebMD, an autosexual person is more attracted to themselves than anybody else and may prefer masturbation over having sex with a partner.
The 27-year-old told the Daily Star earlier this year: "I always felt that way, I just didn't know there was a name for it.
"It's nice to know I'm not crazy for it, or a massive narcissist, it's something real that a lot of people experience.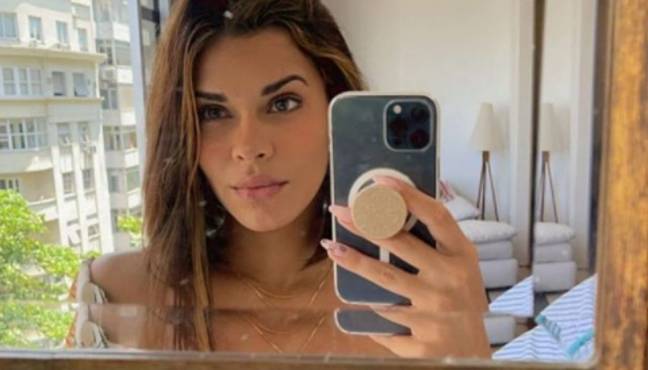 "It was very important to find out that I'm not alone."
"As sexy as that may sound, and it is, it's kind of self-love on steroids.
"There was always a part of me that thought it was weird - so it's nice to have this statement that it's normal.
"It just means I love myself a little bit more, and I'm just happy with myself and how I look.
"And if I were someone else, I would date me, it's not just something to do with having a huge ego, or anything like that."
What is Luana Sandien's Instagram?
Luana Sandien has more than 66,000 followers on her Instagram account, where she posts steamy photos from her modelling work, mainly with Playboy.
It's clear Sanidien enjoys travelling, with her Instagram highlights showing off all of the countries she's visited.
Sandien is also a FC Barcelona superfan - and a fan of one player in particular. The 27-year-old reportedly bid £428,000 on one of LIonel Messi's used handkerchiefs in August this year.
You can follow her at @luanasandien.
Featured Image Credit: Instagram/@luanasandien
Topics: halloween