News
McDonald's Australia Is Trialing A Chicken Parmigiana Burger And Chicken Salt Fries
McDonald's is constantly changing its menu to suit the changing needs and wants of its customers.
Don't get us wrong: the original stuff like the Big Mac and Quarter Pounder will always have a spot in our hearts. But there's always room to expand the options and get a new favourite to order at 2am when you're on your way home.
That's why Macca's is focusing on their chicken range for its latest trial and it looks like an absolute doozy. There are a bunch of options on the table but the standouts are easily the Chicken Parmigiana Burger and goddamn chicken salt shaker fries.
We don't know which is better considering parmies and chicken salt are both revered in Australia and should be included on every pub menu.

The parmi burger is described as 'deliciously saucy made with parmigiana and cheese sauce' - which sounds pretty stock standard to be honest. But imagine chomping down on one of these bad boys.
The shaker fries basically gives customers a little bag of chicken salt seasoning, meaning you can give as much or as little as you want. But let's be honest, you'll be wanting another sachet if you can get your grubby mitts on it.
In addition to these delicious options, McDonald's will also be trialling a McSpicy Burger, which is dubbed as the hottest burger the fast food company has ever released, a Chicken Pickle Burger, a Chicken Schnitzel Burger, a Teriyaki Burger, Chicken Delights and Spicy Shaker Tenders.
More Like ThisMore Like This
1 of 6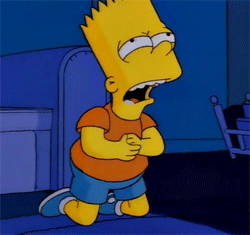 Image result for lisa simpson drooling

Sadly, the trial won't be happening all over Australia and instead will be targeted at South Australian customers.
Marketing Director at McDonald's Australia, Jo Feeney said: "As we know, South Australians love our chicken burgers and nuggets, so it made sense to us to give them a chance to review this exciting new menu.
"There's something for every chicken lover, whether you're a fan of spice, pickles, a parmi, or a sprinkle of chicken salt on your fries!"
The menu options will be available over the next few weeks and if they're a hit with people then hopefully McDonald's will expand it all over the country.
Fingers, toes and everything else will be crossed that this happens because there has been a distinct lack of chicken salt on Macca's chips for a long time and this could right a very serious wrong.
Featured Image Credit: McDonald's
Chosen for YouChosen for You