Judge To Reconsider Trucker Rogel Aguilera-Mederos' 110-Year-Sentence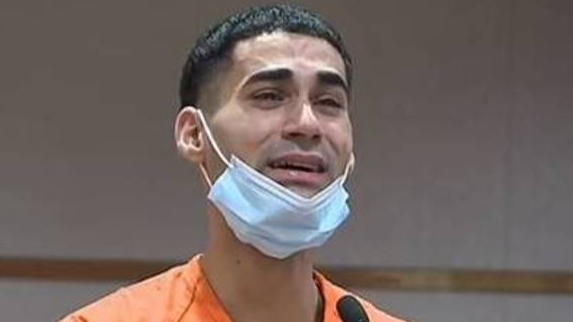 A judge has scheduled a resentencing hearing for the truck driver who was sentenced to 110 years for a crash that left four people dead in Colorado.
Rogel Aguilera-Mederos, 26, was convicted of 27 charges in relation to the crash, including vehicular homicide, and due to mandatory sentencing guidelines was given the lengthy prison term on 13 December.
A petition seeking clemency for Aguilera-Mederos has pulled in around five million signatures.
Last week, district attorney Alexis King said she would ask for a reduction in his sentence from 110 years to between 20 and 30 years.
One of Aguilera-Mederos' attorneys, Leonard Martinez, said the district attorney's new requested sentencing range is not consistent with similar cases in Colorado and the United States.
Martinez said: "We plan to move forward and to keep all options open in achieving Justice for Rogel, including the possibility of clemency from governor Polis."
Now Judge Bruce Jones, who gave out the initial sentence, has set a hearing for 1.30pm local time on Thursday 13 January, CBS reports.
However, the judge has questioned how much discretion he has in a resentencing.
He said: "I'm concerned about turning this thing into a circus and it will not be a circus, as far as I'm concerned.
"Any outbursts will result in the immediate removal of that person from the courtroom."
Judge Jones said he won't be hearing from anyone on the defences side - except his legal team.
He said he will listen to victims impacted by the crash, if they want to speak, but accepts that they may not want to 'put themselves through that stress again'.
The crash killed Miguel Angel Lamas Arellano, 24; Doyle Harrison, 61; Stanley Politano, 69; and William Bailey, 67.
Aguilera-Mederos said the brakes of his 18-wheeler truck malfunctioned and claimed he tried to avoid traffic.
He wept as he apologised to the victims' families at his December 13 sentencing.
"When I look at my charges, we are talking about a murderer, which is not me," he said. "I have never thought about hurting anybody in my entire life."
Prosecutors argued he should have used a runaway ramp designed for such situations. Aguilera-Mederos, for his part, said he was struggling to avoid traffic and trying to shift to slow down.