German Prosecutors Charge 100-Year-Old Man With 3,518 Counts Of Accessory To Murder
A 100-year-old man has been charged with 3,518 counts of accessory to murder after being accused of serving at a Nazi concentration camp in the 1940s.
The man's identity isn't allowed to be released due to German privacy laws, however prosecutors believe he's fit enough to stand trial regarding events that took place nearly 80 years ago.
They have alleged the man joined the Nazi Party's paramilitary wing before spending three years working at the Sachsenhausen camp as a guard in the SS between 1942 to 1945.
Over the period it was in operation, spanning almost a decade, the concentration camp is believed to have seen more than 200,000 prisoners die due to starvation, disease and exterminations, according to Times of Israel.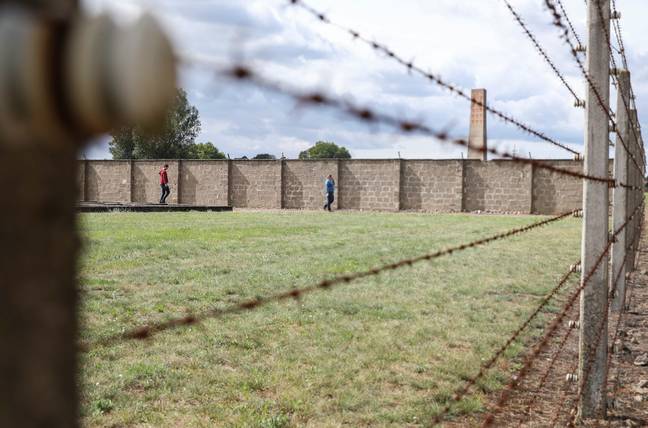 It was the first new camp established after Adolf Hitler handed over responsibility and control to the Schutzstaffel, aka the SS.
While the accused is very elderly, campaigners believe he should face his time in a courtroom.
Efraim Zuroff is the chief Nazi-hunter for the US-based Jewish rights group the Simon Wiesenthal Center and he believes justice needs to be served.
"The advanced age of the defendants is no excuse to ignore them and allow them to live in the peace and tranquility they denied their victims," he said.
Germany has a legal precedent to prosecute people involved in Nazi concentration camps after two cases involving former workers.
Before these two cases, prosecutors were forced to prove that a Nazi camp worker was directly involved in a specific person's death.
But in 2011, former Ohio autoworker John Demjanjuk was convicted of being an accessory to murder after serving as a guard at the Sobibor death camp in Nazi-occupied Poland. He died before he was able to complete an appeal of the conviction.
Four years later, a German court upheld a conviction for former Auschwitz guard Oskar Groening.
Cyrill Klement, who led the investigation of the centenarian for the Neuruppin prosecutors' office, believes there will be enough evidence for the case to stand up in court, based on what has happened in the past.
"The core of this case follows the decision of Demjanjuk and Groening, that being part of the functioning of this machinery of death is sufficient for an accessory to murder conviction," Klement said.
The state court in Neuruppin, where Sachsenhausen was located, will now determine whether the defendant is fit for trial and will evaluate the case before setting a trial date.