British Prime Minister Boris Johnson said he will support updating the UK's legislation to ensure people are kept in jail forever if they kill a child.
It would be known as Arthur's Law, named after six-year-old Arthur Labinjo-Hughes from Solihull, West Midlands, who was murdered by his evil step-mother and father.
At the moment, being jailed for life in the UK means an inmate will spend a maximum of 30 years behind bars.
However, Mr Johnson believes a person who is convicted of taking a child's life shouldn't get the chance to have their freedom.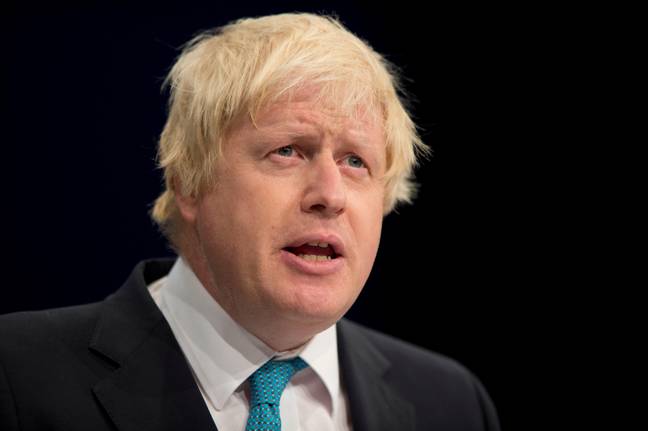 Speaking to The Sun, the Prime Minister said: "Anyone who plans then carries out the murder of a child should never be released from prison.
"So we're toughening the law to make whole-life orders the starting point for such abhorrent crimes.
"The Attorney General is also urgently considering the facts of this case and the sentence handed down, but this is a Government that will always legislate for the toughest possible sentences for such repugnant crimes."
He added that his government will look at updating the legislation 'as a matter of urgency'.
It comes after Emma Tustin and Thomas Hughes were sentenced over the death of six-year-old Arthur.
For months, Arthur was forced to eat salt-laden food, sleep on the floor of the lounge, stand for long hours in solitude in the hallway without food or water, and receive regular beatings from his parents.
In June 2020, Emma Tustin, his cruel step-mother, called an ambulance and claimed Arthur had hit his head on the floor five times and was barely breathing.
Arthur later died of his injuries at Birmingham Children's Hospital and a postmortem found an alarmingly high level of salt in his blood, from months of being forced to consume salt-laden food and drink.
Tustin was found guilty of murder and child abuse and was given a minimum 29 years behind bars, while Hughes was convicted of manslaughter and sentenced to 21 years.
A review is being conducted into their prison sentences after campaigners said they were 'too lenient' for two such evil, cruel individuals.
Other politicians say Arthur's case proves there needs to be more focus on child protective services as well.
Education secretary Nadhim Zahawi said: "As we uncover what went wrong and led to Arthur's tragic death, we must also strengthen our resolve to make sure that those who would do wicked acts to children face justice.
"We must do absolutely everything in our power to protect vulnerable young children from harrowing and evil abuse."