Soldier At Large After Killing 'Many People' In Thailand Shooting Rampage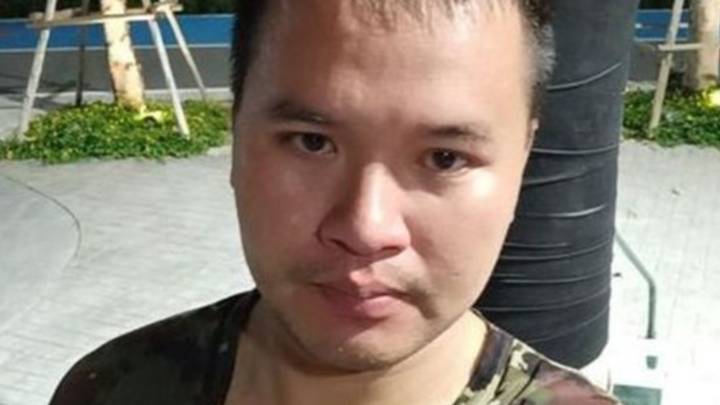 A Thai soldier has killed 'many people' in a shooting rampage around the city of Nakhon Ratchasima, to the north-east of Bangkok.
Local media are reporting at least 12 deaths and suspect Jakraphanth Thomma remains at large.
A defence ministry spokesman told the BBC that Thomma attacked his boss before opening fire at a military camp, a Buddhist temple and a shopping centre. The spokesman added that the suspect is now hiding in the basement of the shopping centre.
The incident is still ongoing and the alleged shooter was documenting his rampage on a Facebook page that has now been taken down.
Before he began the massacre, he wrote: "Rich from cheating, taking advantage of others. Do you think they can spend money in hell?"
The post continued: "Can't escape death, everyone."
He also posted an image of a pistol with three sets of bullets, along with the words: "It is time to get excited."


Then, sharing a selfie of himself wearing military uniform, a helmet and holding a rifle, he wrote during the shooting: "Bad luck, cramp. Should I give up? I'm tired now I can't move my finger anymore."
Local media report that the shooter has taken several hostages.
The attacker first shot dead his commander and two others inside a military camp before fleeing in a stolen Humvee and firing at civilians along the route to Terminal 21 shopping mall in Muang district, according to the Bangkok Post.

Pictures and videos from the scene appear to show smoke above the shopping centre, which is believed to have been caused after a gas canister was shot.
A police spokesperson told AFP: "The gunman used a machine gun and shot innocent victims resulting in many injured and dead.
"I cannot confirm the death toll right now, police sealed off the area."