Canary Islands Not Due To Open To International Tourism Until At Least October
Officials in Spain's Canary Islands have warned that popular holiday hotspots won't be opening to foreign tourists anytime soon, saying there are plans to open the destinations up to 'international tourism' until as late as December.
Spain has been one of the many countries hit badly by the coronavirus pandemic, with more than 21,000 deaths since the virus broke out in the country. So far, there have also been more than 200,000 confirmed cases - the largest number outside of the United States.
Tenerife, a Spanish island and popular holiday resort, faced particular issues in February when the four-star H10 Costa Adeje Palace had to be placed under lockdown after an Italian guest tested positive for Covid-19.
Now the Canary Islands' regional government has announced it will not be opening the area up to holidaymakers from abroad until at least October, having said 'international tourism' will be the third phase of its return to normality.
Canary Islands' president Ángel Víctor Torres told local press: "The Canary Islands were the first to have coronavirus in Spain and now we want to be the first out of confinement."
Torres explained that the reactivation of tourism would come in three phrases, with residents of the Canary Islands - which includes Tenerife, Fuerteventura, Gran Canaria, Lanzarote, La Palma, La Gomera and El Hiero, among other smaller islands - given precedence first.
This will be followed by a second phrase for Spaniards from the country's mainland, with those from abroad coming last.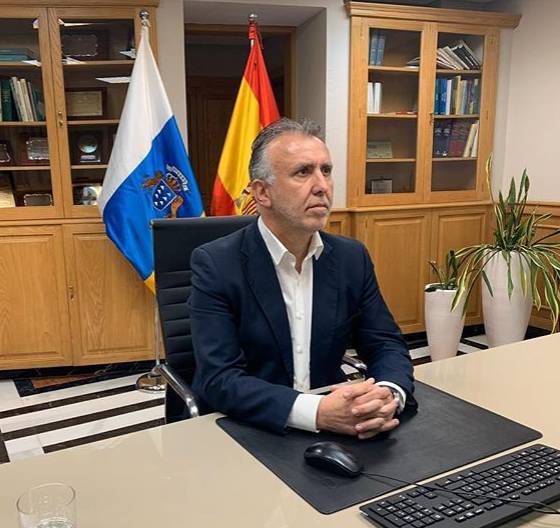 Torres said the road to recovery had to be graduated, telling Spanish daily El Mundo: "That way, in October, November or December, which are good months in the Canary Islands, we can begin to receive tourists from other countries."
He also explained that reopening hotels may take longer than the regional government had initially hoped, adding: "The first forecast was 1 June.
"Today, that plan is too optimistic. If in the months of July or August we can get hotels open, we would be on the right path."
At the weekend, Torres said in a press conference that the Canary Islands were finally drawing 'closer' to normality.
He said: "We are defeating coronavirus and the curve is clearly descending.
"We will recover the normality that we long for today, doing what we all did before 14 March. Today we are much closer to that."