Justice For George Floyd Petition Becomes Biggest Ever US Change.org Petition
A petition seeking 'justice for George Floyd' has now become the biggest Change.org US petition of all time.
The petition was set up in the wake of the death of George Floyd, an unarmed black man who died while in police custody.
The incident has also triggered a wave of protests across the globe, including in Minneapolis, Minnesota, where Floyd was killed.
The petition now has more than 11.5 million signatures at the time of writing, with an update posted when it hit 5.8 million saying it had become the largest Change.org US petition of all time.
The post, written by someone who had set up the campaign called Kellen, said: "Over 5.8 million people have signed this petition, which means this is now the biggest Change.org US petition of all time. And it's working. One of the four men responsible for this horrific murder is in custody.
"Our message is loud and clear: we will not stop until there is justice for George.
"District Attorney Mike Freeman needs to hear from us now to make sure the other three involved officers are held accountable. Five million voices can't be silenced and I want to share all your stories with him."
Kellen also urged people to send a 'quick video on why you signed the petition and what justice for George Floyd would mean to you'.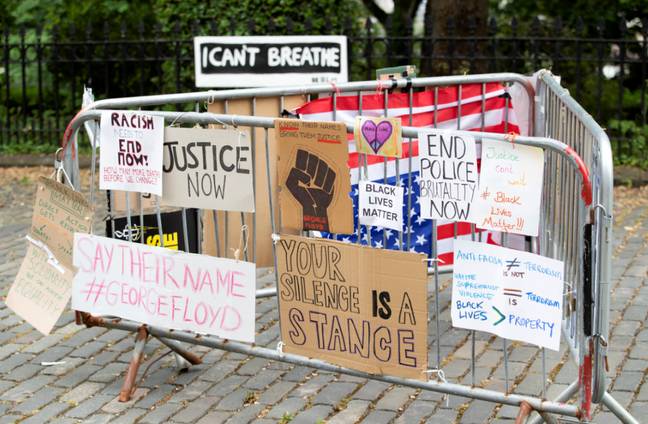 The clips should be no more than 30 seconds, and recorded horizontally.
"Simply answer this: What would justice for George Floyd mean to you?" they said.
"You don't have to say your name/location. We won't share that info.
"Please send your video as soon as possible, before 3pm ET Saturday, to this email: [email protected]."
The update was signed off saying: "I had no idea when I started this petition that it would get this big, and your support means everything to me. Thank you for making your voices heard!"
Many of those who have signed already have shared their reasons for doing so, with one person writing: "I'm signing because I'm tired of the police brutality and the injustices committed."
Another added: "Police brutality and abuse of power need to stop NOW."