Incredibly Lucky Man Escapes Death After Hulk Phone Case Stops Bullet
A man from Brazil narrowly escaped death after a bullet shot at him was remarkably blocked by his Hulk-themed phone case.
The unnamed victim was admitted to the University Hospital in the city of Petrolina in the Brazilian state of Pernambuco on 7th October after shots were fired at him.
Dr Pedro Carvalho initially feared the worst for the victim but this all changed when he realised the bullet hadn't actually penetrated the skin.
It instead ended up just grazing his hip after his Motorola smartphone case blocked the shot, which ultimately saved his life.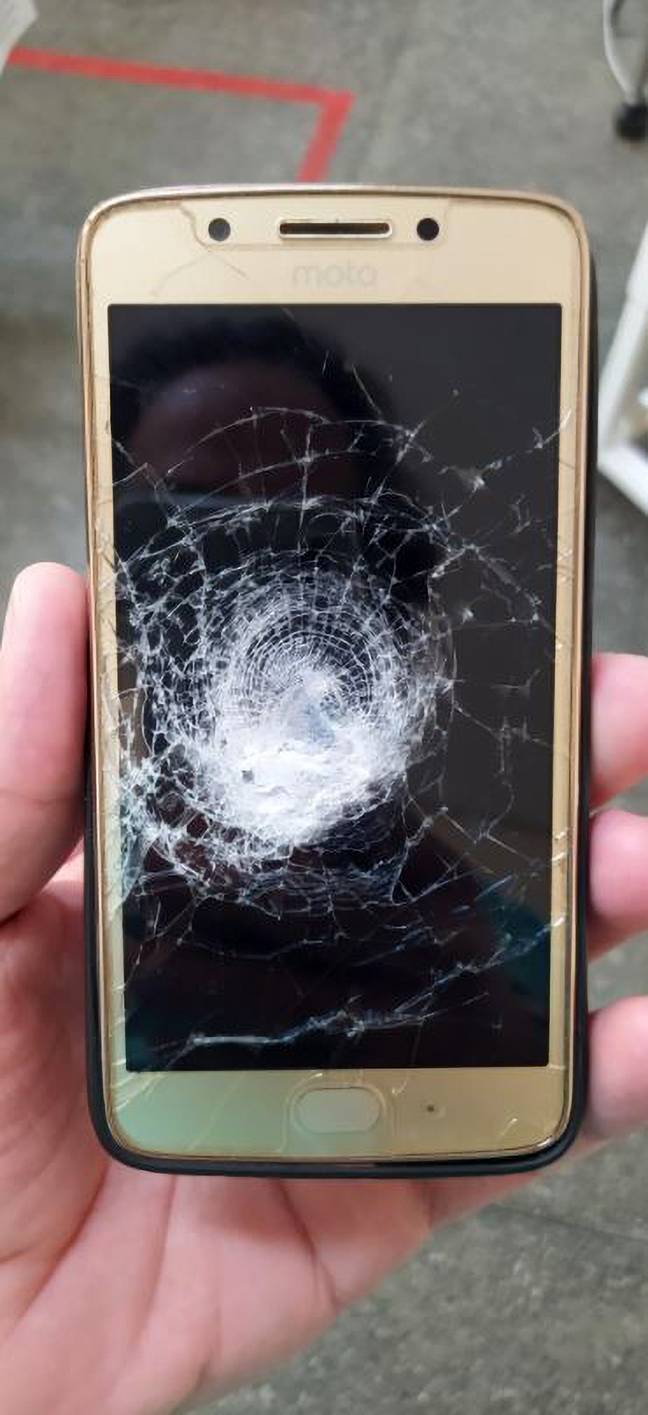 Although the man was shaken, he only had pain in his hip area, which had only received a small bruise, according to Dr Carvalho.
According to the police, the shot was fired during an attempted robbery in a rural area of the municipality of Petrolina.
At the time of reporting, the police are yet to identify the suspects and it has not been reported if they continue to investigate the case or not.
Dr Carvalho subsequently posted photos of the damaged mobile phone on Twitter, where they received over 6,000 'likes'.

Brazil is said to be the country with the highest number of intentional homicides in the world, with 57,358 in 2018, as per Reuters and US News.

The report, published by the Brazilian Public Security Forum, says that 76.2 percent of people murdered in Brazil were Black, whilst the vast majority are said to be young men.
The numbers for those killed by police were also similar, with 78.9 percent being Black and most of them also being young men.
The homicide rate was 23.6 per 100,000 in 2020 with 50,030 killings.
In 2020, nearly 200,000 new guns were registered in Brazil, which was nearly double the number in the previous year.

There are said to be nearly 1.3 million guns registered with Brazil's federal police, again almost over double the number in 2017.
During the same period, under 200 police officers were killed in the line of duty, less than half the number that died from COVID-19.
However, in recent times, the homicide rate in Brazil has declined.