Katie Price Describes Her Face As 'F**ked Up' After Botched Facelift
Katie Price has described her face as 'fucked up' after a facelift procedure which left her skin uncomfortably tight.
Price had a silhouette facelift last summer, a procedure in which threads are used to lift the skin and target cheeks and the jawline.
The procedure is a temporary solution to sagging tissues, and is favoured by some people who do not want to have an invasive facelift.
The Mirror reports that Price has admitted to having 'a £5,000 facelift, eight boob jobs, a nose job, veneers, Botox, liposuction and lip fillers', previously, though her latest procedure was not a success.
"Love the girls here at @lastudio1 lashes hair relax getting me ready and pampered to now go and get my face re corrected after surgeon has totally fucked my face up," she wrote in an online post.

Speaking to Closer, cosmetic specialist Dr Nyla Raja said: "She'll always look stretched and overdone now - she can never look normal again.
"These facelifts are only for people who have significant excess skin; they're not made for young women who only have early signs of ageing."
"Her scars will be visible and permanent. They'll fade, but there could be complications around them, as multiple surgeries make scars weaker and they could get infected."
Price is reported to be considering more work done before her 40th birthday this May.
Data from the British Association of Aesthetic Plastic Surgeons shows that there were over 28,000 plastic surgery operations in the UK in 2017.
Procedures such as liposuction and 'tummy tucks' have dropped dramatically, while facelifts, eyelids and brow surgery procedures have all gone up.
Overall, the amount of women getting facelifts dropped by a huge 44 per cent.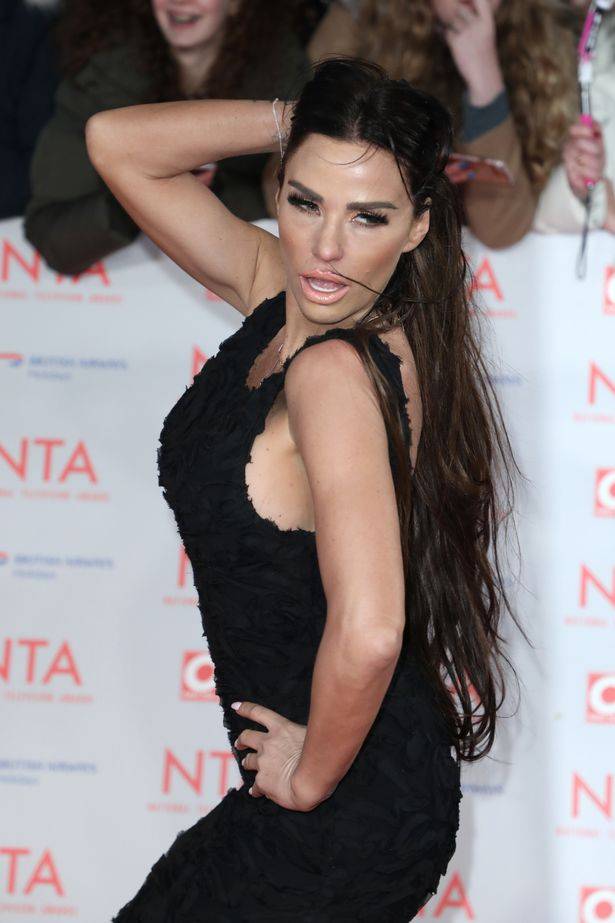 Of the changes BAAPS President Rajiv Grover, who compiles the audit annually said: "For men, the media's adoption and celebration of the more natural looking 'dad bod' is possibly a driver in this interesting trend, shifting the focus to the face rather than the body, in contrast to recent years - a shift that has lessened the pressure to sport a sculpted figure and instead, accept a bit of roundness or softness.
"Society unfortunately has a history of being more forgiving towards men's physiques than women's."