OnlyFans Creators Given Deadline To Delete Their Sexually Explicit Content
It turns out that - while the ban comes into effect on 1 October - creators will have until 1 December to delete any content that shows a little too much for the new terms of service.
Strangely enough, the new acceptable use document published by the company actually reads 'before December 1, 2021, or by any other date which we communicate to Users'.
That leaves a lot of room for interpretation.
But what does the ban actually change?
For starters, it doesn't mean you won't be able to see nudity on there, just anything that involves 'sexually explicit conduct'.
They've outlined exactly what that entails so that nobody will be confused when the time comes.
For starters, that refers to 'actual or simulated sexual intercourse, including genital-genital, oral-genital, anal-genital, or oral-anal, between persons of any sex' as well as 'actual or simulated masturbation'.
They are also prohibiting 'any exhibition of the anus or genitals of any person which is extreme or offensive' and 'actual or simulated material depicting bodily fluids commonly secreted during sexual conduct'.
As you can see, they've really had to have a think and be specific about this.
Of course, there are still a few things that were banned before, and that hasn't changed.
That includes drugs, violence, and deepfakes.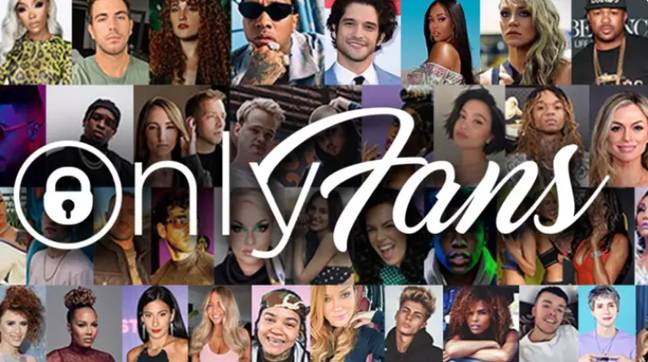 However, as per an email sent to creators: "Content containing nudity will continue to be allowed as long as it is consistent with the policy."
So, you can still be on there with your clothes off, but anything that is deemed too graphic or explicit will be in violation of the policy.
Falling foul of these new guidelines 'may lead to your account being suspended or terminated, and access to your earnings being revoked', the policy explains.
Naturally, the sex workers who create this kind of content are not too pleased to have to find another place to work after basically building the company, and many are already flocking away to other sites such as Fansly and Fanplace.
An OnlyFans statement provided to LADbible when the news broke read: "OnlyFans will prohibit the posting of any content containing sexually explicit conduct.
"In order to ensure the long-term sustainability of the platform, and to continue to host an inclusive community of creators and fans, we must evolve our content guidelines."
That statement continued: "OnlyFans remains committed to the highest levels of safety and content moderation of any social platform.
"All creators are verified prior to being able to upload any content to OnlyFans, and all uploaded content is checked by automated systems and human moderators."