With face masks now compulsory in many settings, it was only really a matter of time before they became something of a fashion statement.

But while some people are opting for designer brands or something handmade from some crafty type on Etsy, others have gone for something a little more... on-brand.
Yep, some cunning folk out there have decided to opt for a custom covering, which cleverly features a printed version of the bottom half of their face. In theory that means when you pop the bespoke mask on, you'll feel just like your old self again.
The only drawback? It turns out it's quite hard to get the proportions exactly right, as many people have found out the hard way.
One Twitter user shared a photo of his mask, writing: "The good news is my custom facemask arrived, the bad news is that they printed my face 20% too large."
His post, which racked up more than 568,000 likes and 55,000 retweets, soon resonated with others who had faced the same problem.
A user called Debs wrote: "Me too, but bigger!"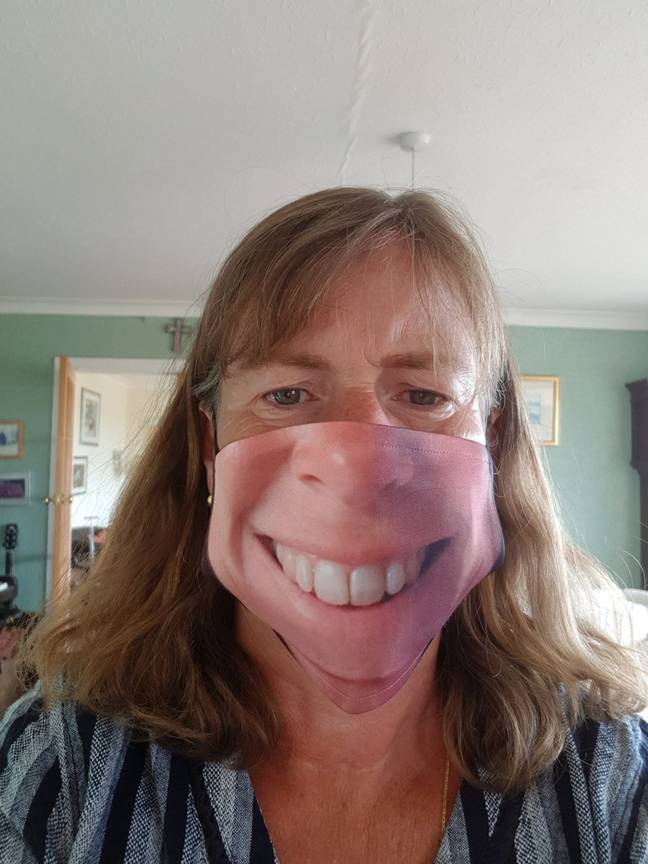 Someone else shared their woes, commenting: "I know the feeling. Although I think mine is way more than 20%."
A third person called George wrote: "I feel your pain."

Someone who sells custom printed masks himself replied in the thread to say he's been 'trying to get it to work with FaceID', sharing a photo of a slightly dodgy 'older version' and adding that 'the new versions are way better'.
And if any of you need persuading on the face mask front (as if the beautiful examples above haven't convinced you already!?) a doctor from Bradford ran 22 miles to work and back while wearing one to prove coverings don't affect your oxygen levels.
Tom Lawton, an ICU doctor in Bradford Royal Infirmary, said he has seen what coronavirus can do to people, no matter how old or young they are.

In a bid to raise awareness of the importance of wearing a mask to prevent the spread of the disease, as well as raising over £1,400 ($1,700) for the Trussell Trust, he set out on a mammoth run, during which he claimed he used the equivalent to 10 people's oxygen intake.
Speaking to the Yorkshire Evening Post, Tom said he was sick of seeing 'misinformation' being spread about the effect face coverings can have on a person's health.
He said: "I don't think there's a single magic bullet that will fix this but a whole series of things we can do which play a small part each.
"One of those, and one of the easiest, is probably wearing masks.
"So it upsets me to see misinformation about oxygen levels etc that might scare people away from them."