Conor McGregor Gifts World Series Tickets And Whiskey To Boston Firefighters
Just weeks after the madness in Las Vegas after his fight against Khabib Nurmagomedov, Conor McGregor is back on the PR train once again. This time he was off making friends with Boston's Fire Department.
Yes, Conor tipped out to pay tribute to some of Boston's local heroes. He even gifted them a load of bottles of his Proper No. Twelve whiskey and gave the firefighters 10 tickets to the World Series.
That's an even bigger gesture from 'The Notorious' as the Boston Red Sox - the team you'd have to imagine many of them support - just advanced to the World Series for the first time since 2013. Good stuff.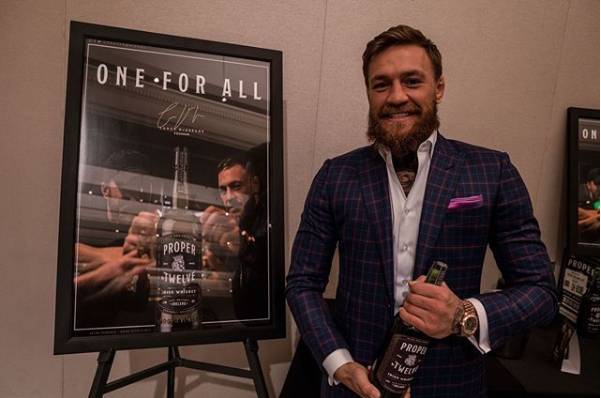 McGregor even went down to the Back Bay Fire Station himself where he also posed for pictures and spent some quality time with the guys.
On top of that, he also says that he is going to donate $5 from every bottle of his whiskey that he sells to first responders. See, the guy isn't that bad after all.
Also, that's a lot of money, because Proper No. Twelve recently smashed a load of sales records. It's been flying off shelves across the globe, but particularly in Ireland - no surprises there, given his popularity - where Tesco have introduced a limit to the amount people can buy at once. Just the two bottles each.
Anyway, TMZ reported that he just wanted to go down there and give something back to these guys who are out there putting themselves in the way of danger every day to protect those around them.
In terms of giving something back, he's not short of a couple of quid to give.
It has been reported that the fight with Khabib could have been worth as much as $50m to him. Not too bad when you consider that he lost.
For half that, most people would probably step into the ring with Khabib - although most of us wouldn't last as long as Conor did.
Speaking of which, it does look a bit like the rematch with Nurmagomedov might be on the cards. He tweeted after the first bout that he was up for it.
Good knock. Looking forward to the rematch.
- Conor McGregor (@TheNotoriousMMA) October 7, 2018
Whether it is allowed to go ahead after the last carry-on is anybody's guess.