Ricky Hatton Has Said He Would Return To Boxing To Fight Rio Ferdinand
Retired boxer Ricky Hatton has named Rio Ferdinand as the opponent who who would make him return to the ring for one last match.
The former world champion retired in 2012 at the age of 34, but the Manchester City fan has admitted he could get back into the ring to go toe-to-toe with the former Manchester United centre-half.
Ferdinand, 39, has been looking to obtain a boxing licence and is currently training with former champion Richie Woodhall.
Speaking at the Nordoff Robbins Boxing Dinner at the Hilton Hotel in London, Hatton said: "Rio's a great lad and a boxing fan. He wouldn't have taken it up if he wasn't going to give it a go and do it justice.
"I'll make a comeback and fight him."
Ferdinand last month admitted he had no idea how long his time in his new sport could last.
"I want to see if I can get a licence and become a professional and have one fight," he said.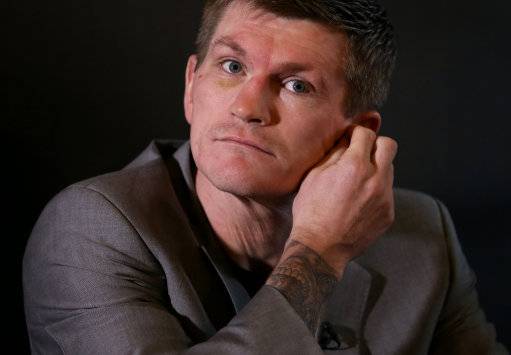 "I am not looking to have a career here.
"I am looking to have a professional fight and I will see where I go then.
"It might grab me and say, 'I want to stay in here'."
His venture into boxing follows a football career that saw him win 81 caps for England, six Premier League medals, three League Cups and one Champions League.

He earned praise earlier this year for his part in a BBC documentary called Rio Ferdinand: Being Mum & Dad, focused of his life bringing up their three children by himself following his wife's death in 2015.