Will Smith And Jason Derulo Give Teen, 14, With Cancer A Surprise
Will Smith and Jason Derulo gave a teenage fan who has been undergoing chemotherapy an early Christmas present.
As part of his new Snapchat series Will From Home, the 52-year-old joined forces with the singer to give Aiden, from Texas, something to smile about.
The 14-year-old was diagnosed with leukemia in April and has been undergoing treatment for the disease.
However, due to coronavirus restrictions, his dad was unable to come into the hospital to visit him, instead standing outside his window every week and performing a silly dance to raise his spirits.
So the Fresh Prince decided that he would send Aiden a little gift.
In the heartwarming clip, Aiden can be seen sat alongside his dad, with the pair speaking to Smith and Derulo over videophone.
Aiden even has the chance to show off some of his dance moves, with the 'Trumpets' singer and Independence Day actor cracking up.
Praising the youngster, Derulo says: "I think we got a new dance instructor!"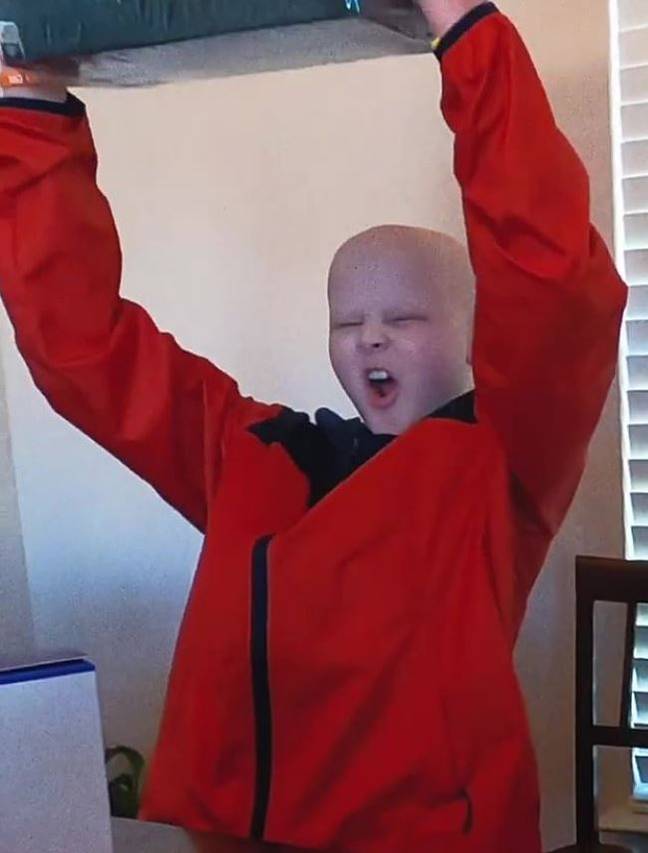 But they're not done yet, Big Willy then tells Aiden to open up the bag he's sent down to him and his dad.
As he pulls the box out, it becomes clear that Smith has gifted the teen with a brand new PlayStation 5 - which he says wasn't even out at the time.
An excited Aiden then raises the console above his head.
But as well as the PS5, Smith also made a $10,000 donation to the Cook Children's Medical Center in Fort Worth, Texas.
This is from one episode in a 10-part series, which sees Smith give something back to those who are struggling or have gone above and beyond for others.
As well as Derulo, the actor will be joined by a number of other celeb guests, including Alicia Keys, Ludacris, DJ Khaled, and Lil Nas X.
Earlier this year, Smith became emotional after he and the cast of Fresh Prince got back together again for a reunion.
Sharing his admiration for the late James Avery, who played Uncle Phil and died in 2013, Smith says: "James Avery was this 6ft 4ins Shakespearean beast, and I wanted him to think I was good."
Smith then reflects on a classic scene from the 24th episode of season four, 'Papa's Got a Brand New Excuse', in which Smith performs an emotional monologue about his absent father, which closes with the line 'How come he don't want me man?'.
Recalling his poignant embrace with Avery, Smith says: "I fall into his arms at the end of the scene, and he's holding me and the shot pans off, and he whispers in my ear 'Now that's acting'."