Apple refused to unlock a dead teenagers iPad containing his funeral wishes and memories.
Liam Wright was just 18 when he died in December after a battle with osteosarcoma - a rare form of bone cancer.
His sister Kerry Lamb revealed to the Mirror that the family had involved with a three-month-long dispute with tech-giants Apple, after a software update left them unable to get into Liam's iPad, which held his final wishes and personal memories.
She told the paper: "The funeral directors were coming and we knew Liam had put notes on his iPad about his funeral.
"We wanted to see if there was anything written on there about what he wanted.
"It has lots of photos and videos on it. It went into activation lock on December 5.
"By that point, Liam was too poorly to speak to tell us the code so we contacted Apple.
"He was the only one who knew the code so we needed Apple to unlock it."
Kerry and her mum claim that Apple told them they would need to send a death certificate and a solicitor's letter - which cost £120.
She added: "They are saying it's not the relevant information and they now want a court order costing us £360.
"All we want is the photos and videos. It's just ridiculous.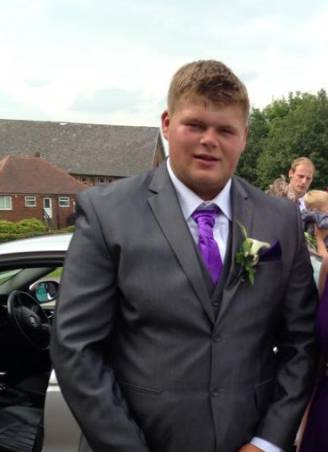 "I know they have data protection rules but we were even able to close his bank account with the death certificate."
Liam discovered he had cancer after he tore some ligaments in his leg, while playing football.
He made headlines shortly after his death last year when his family revealed that kind-hearted Liam had kept the seriousness of his condition a secret from his friends and some members of his family, so as not to worry them.
Speaking to the Mirror at the time of his dead, his mum Jane said: "It was a shock to a lot of people. He didn't want any of his friends to know; he wanted to protect everybody.
"Right up until the day before he died, he controlled his own tablets. He knew what he wanted for when we got the dreaded news."
His sister, Kerry, added: "I went to tell his friends when he passed away. They just thought I was coming to tell them his cancer had got worse.
"Even our own nan didn't know, because he didn't want her to worry."
He died at home, surrounded by close family.
Featured Image Credit: Facebook