McDonald's restaurants will reopen dine-in areas from Wednesday 22 July across the UK.
About 700 of the chain's branches will open for people to eat in as of tomorrow - except for in Wales - following a successful trial.
McDonald's reopened four of its restaurants across the UK and Ireland to 'test dine-in', later extending the pilot in the Republic of Ireland last week.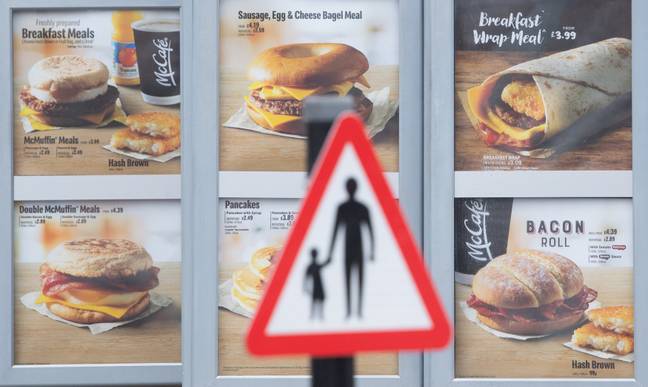 The move also means that some of the restaurants can take part in the Chancellor's Eat Out to Help Out scheme, offering 50 percent off dine-in bills, up to £10 on Mondays, Tuesdays and Wednesdays in August.

In order to keep both staff and customers as safe as possible, bosses have put in extra measures so that re-opening goes as smoothly as possible.
On arrival, customers will be asked to use hand sanitiser, which will be provided, and will be served via table service.
Customers can also order via the My McDonald's App or kiosk as usual.
As we have become accustomed to, floor markings and signposting will be in place to ensure adequate social distancing.
Any touch points, including self-order screens, card readers and doors will all be cleaned at least every 30 minutes. There will also be perspex screens in place throughout kitchens, service areas and drive-thru windows, as well as disposable gloves for anyone in customer or courier facing roles. Face coverings will be expected.
You can check the restaurant locator here.
Just last week, McDonald's announced it would be 'reducing the price of your favourites', following the government's VAT reduction scheme - with some menu staples seeing up to 50p off.
Prices have been slashed on meal bundles and McDonald's classics like the Big Mac, Quarter Pounder with Cheese and six Chicken McNuggets, with a '40p reduction on Extra Value Meals menu and 30p for every Happy Meal'.
Breakfast meals also see a 50p reduction, along with up to 30p off the price of single McMuffins. Black and white coffee is also on offer for 99p instead of £1.39, while premium coffees like a latte or cappuccino cost just £1.49, rather than £1.79 as usual.
McDonald's also noted that prices may vary in different locations, especially as franchisees can set their own prices and that the reductions are a recommendation.
Featured Image Credit: PA
Topics: UK News