Woman 'Stuck' Inside Body Of An Eight-Year-Old Just Wants To Be Seen For Her Real Age
A woman is stuck inside the body of an eight-year-old after undergoing treatment for cancer. You can see her talking about her condition here:
Shauna Rae stands at just 3ft 10in - the average height of an eight-year-old - after being diagnosed with a rare form of brain cancer when she was just six-months old.
Fortunately, after undergoing treatment Shauna's cancer went into remission, but the effects of the treatment meant that she stopped growing.
The chemotherapy that the now 22-year-old received following her diagnosis left her pituitary gland 'almost dormant', meaning Shauna was left looking childlike and never growing as tall as she would have.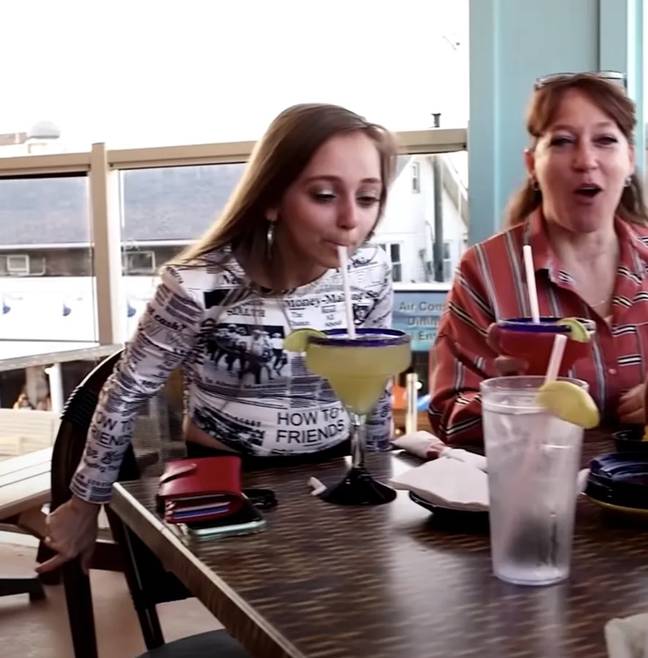 Appearing in a TLC documentary I Am Shauna Rae, she explained: "I'm a woman, a 22-year-old woman stuck in the body of an 8-year-old.
"My pituitary gland was rendered almost dormant because of the chemotherapy. The doctor told me I was done growing - my bones were fused and my height is three feet and ten inches."
The documentary centres on Shauna and her life, as she desperately attempts to get the rest of the world to treat her like an adult.
In one scene, Shauna is seen in a pub where she's told 'we can't have children at the bar', while her request to get a tattoo is met with the incredulous artists asking: "How old are you?"
Shauna added: "Even though I can't physically grow up, I desperately want to be treated like a grown up.
"I am working on my independence."
In an attempt to live a more full life, Shauna signed up to an online dating blind platform, after complaining that he only guys she usually attracts are 'creeps', 'idiots' and 'a**holes'.
After agreeing to go on a blind date and the pair go axe-throwing - however, her date is taken aback by Shauna's appearance admitting to the camera: "I thought I was being Punkd or something at first."
Meanwhile, her parents get emotional when talking about their daughter and her condition.
Through tears, her mum says: "She will have to go through this for the rest of her life. So all I can do is protect her."
I Am Shauna Rae airs on TLC on January 11.