Do a job that you love and you'll never work a day in your life. That how the old saying goes, at least.
So then, if you have the credentials, prepare to go on a permanent vacation because Walkers is looking for someone to eat crisps for a living.
PepsiCoUK, the company which owns Walkers, has just advertised a part-time food tester vacancy, which let's face it probably has to be the best job in the world.
For £8.51 per hour, you will work a maximum of eight hours per week between 9am-5pm, Monday to Thursday in Leicester, using your discerning taste buds to identify flavours and textures.
The brand is looking for a non-smoker with no food intolerances. You must have good interpersonal, communication and IT skills, and you also must be prepared to consume a wide variety of foods and beverages.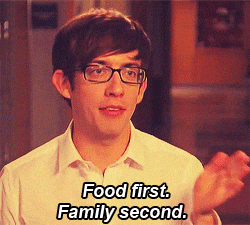 undefined


Other PepsiCo products include Lay's crisps, Diet Pepsi, Tropicana, Doritos and Cheetos, which means you'll be sampling all of those snacks too.
Speaking to Leicester Mercury, super tester Krystina Mason, who has worked at the company for six years, said: "On a day-to-day basis we have to make sure our palates are clean - I like to drink lemon water. We are not allowed to drink tea or coffee because it will interfere with the palate.
"We have to have 20 minute breaks between tests, where we will eat fruit so we know our taste buds are cleansed.
"My husband laughs at me because I go to particular lengths not to make spicy foods."
There is definitely an air of responsibility to the role, but that's a challenge that we're willing to accept.

If you are interested, and why wouldn't you be, you can apply for the role here
Elsewhere in crisp news, last year a court ruled that Pringles are biscuits and not crisps.
Don't Shoot The Messenger
The mesmerising process has allowed us to attempt the 'Pringle Ringles', which has been a pretty popular challenge this week. The perfectly shaped crisp biscuit allows those of us with enough time on our hands to flawlessly form this incredible sculpture.
The 'once you pop, you can't stop' snack's ingenious shape also makes for optimum dipping technique.
But it's because of its faultless physical appearance that means that this food item is not a crisp, according to the court.
In 2008, the case as to whether the product is a potato crisp or whether it should technically be a biscuit or cake was debated in court.
Well, the court ruled that the snack, which is made of 42 percent potato, should not be categorised as a potato crisp product. That's because of the tube's 'unnatural shape'.
Pringles are more like a cake or a biscuit, the Inland Revenue claimed, because they are also manufactured from dough.
Which brings me onto Jaffa Cakes...