A black bear in Colorado has been seen posing for 'selfies' on a wildlife camera, which has left animal lovers and quite frankly the whole internet in stitches.
While at first it was seen as a bit of a gimmick, selfies are certainly now one of the most popular picture options out there.
It is the perfect way to get the whole family in on a day out, instead of having to awkwardly ask a stranger to take one for you.
But what we certainly didn't think would happen when selfies were on the rise is that bears would end up posing for them.
In the US, though, that is exactly what one camera-friendly bear has been doing.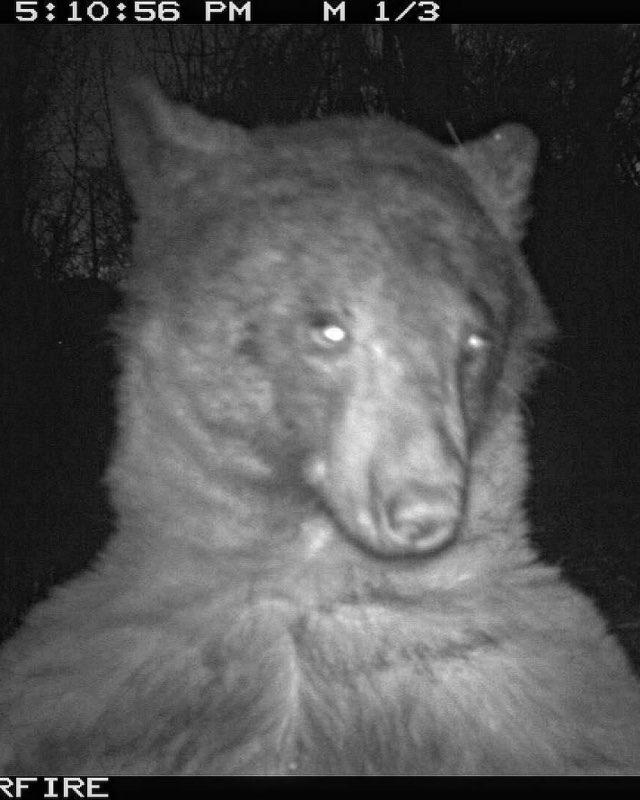 At the Open Space and Mountain Parks (OSMP) in Boulder, staff have set up nine cameras across 46,000 acres of land.
The idea is that the cameras will help the department learn more about how local wildlife species use the landscape around them.
The cameras are also less likely scare animals off, so they are in place to minimise staff presence in sensitive areas.
Will Keeley, senior wildlife ecologist at OSMP said: "The motion-detecting cameras provide us a unique opportunity to learn more about how local species use the landscape around us while minimizing our presence in sensitive habitats.
"These cameras play an important role in helping OSMP staff identify important wildlife areas.
"The information we collect from them is used to recommend habitat-protective measures to help protect sensitive natural areas."
While most of the other animals simply walk by the cameras searching for food and resting places, this one bear decides to go straight up to them.
OSMP say that with one camera, roughly 400 out of 580 images were of the same camera-loving bear.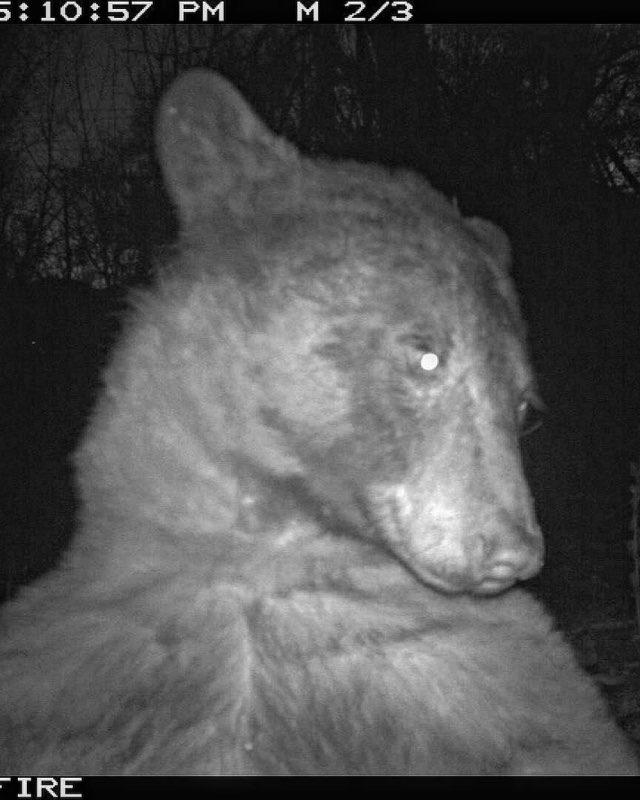 The animal is now being dubbed the 'selfie bear', with all pictures being taken in November last year.
Speaking to the BBC, spokesperson for the OSMP said: "These pictures made us laugh, and we thought others would, too."
They decided to post the pictures on social media, with many finding the snaps rather funny indeed.
One Twitter used joked: "I think I look ok from the front but what about the side? Is my snout too long?"
Meanwhile, an Instagram user remarked: "I love it! So many Selfies! If she's a female she's Kim-bearly Kardashian! This bear is amazing! Thank you for sharing!"
And another added: "Please post the other 390."