Woman successfully uses ChatGPT to get parking fine overturned
Many reading this will know all too well the utter joy of receiving one of those lovely little yellow stickers from traffic wardens.
As does Millie Houlton, a student from York, who recently returned to her car to see she had been slapped with a hefty £60 fine for parking on her own road.
The 22-year-old was understandably pretty shocked, considering she had a permit to park there, and wasn't sure what to do.
Not confident that she'd be very successful with her appeal, she turned to modern technology for help.
Rather than writing to the local council herself, asking for the fine to be revoked, she enlisted the services of AI bot ChatGPT to do it for her.
"I came across ChatGPT mainly for work as I make content creation for businesses and I realised I could use it for other aspects of my life too," Millie explained.
"I use it for photo captions and emails as well as everything else now."
The business management student went on: "My friends have already started using it now to help them write letters too.
"It's just a matter of knowing your problem, telling ChatGPT and then it just puts it all into words in a professional way."
And what do you know, it did the trick.
After sending off her appeal to the council, they got back in touch with her to say that they were no longer pursuing the fine.
Overjoyed with her success, Millie used the money she saved for a night out with her mates.
Millie said: "I feel like the parking ticket was given to me wrongfully and I'm not good at putting points across on paper so I used ChatGPT and it worked to appeal it.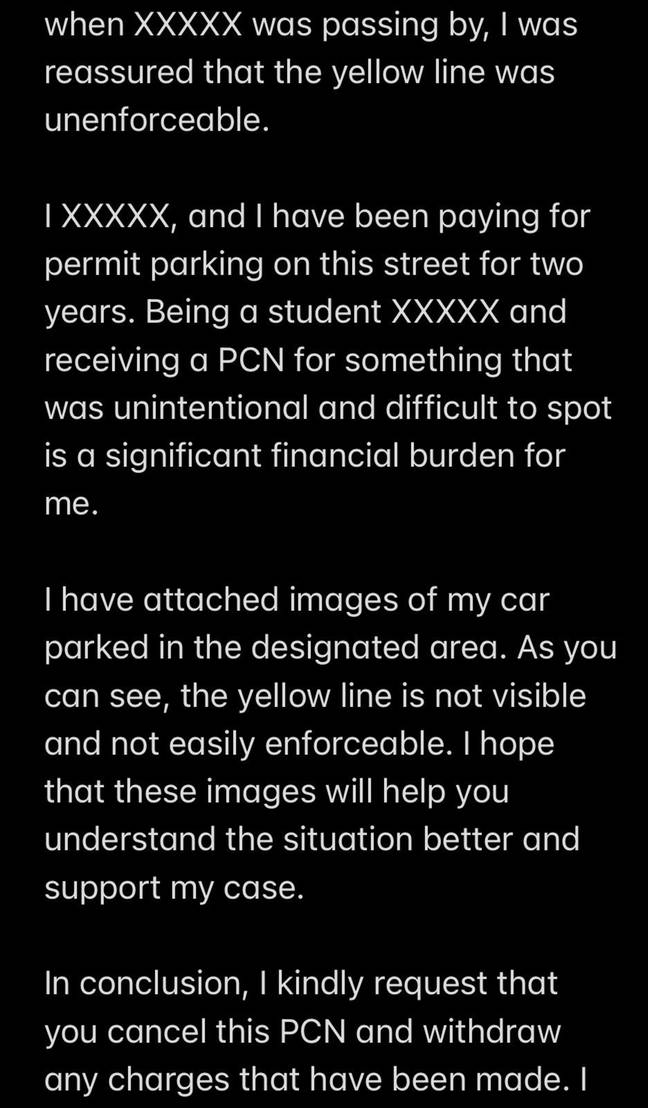 "I believe I wouldn't have been able to word it the way ChatGPT did, without it I probably wouldn't have had it taken it back.
"I was relieved as I'm a student I don't want to spend £60 if I can avoid it, I was so pleased I could find a tool that can assist in putting thoughts into words in a professional manner."
She added: "Everyone is talking about ChatGPT at the moment but I don't think people would know to use it in this sense and revoke a parking fine."
Since posting a video about her ordeal to TikTok, Millie says she's been inundated with messages from people asking her about ChatGPT and how it all works.
"I don't think a lot of people know it's a thing or how to utilise it properly, so now I make videos on how to use it as a student," she said.
"I really didn't expect the response I got on my TikTok, a lot of people have now seen it and are asking me what it is.
"So many people have said it's a good idea and have loved my video."
A heroic tale if ever I've heard one.