Gum lovers - listen up. A secret ingredient has been discovered in chewing gum that may make you think twice about buying the chewing product.
Especially when growing up, there were a lot of worries surrounding chewing gum that may have been relayed to you by adults.
Scenarios such as the chewing gum will wrap around you heart and kill you if you swallow it are of course a complete myth, but it certainly worried a lot of us as kids.
Another theory was that if you swallowed gum, then it would sit in your stomach for seven years before it digested.
While gum can't be digested, it moves relatively intact through the digestive and then comes out in stool.
However, there has been a few occasions where large amounts of gum combined with constipation have blocked intestines in children.
So, it goes without saying that frequent swallowing of gum is discouraged.
But one thing that has certainly been less talked about when it comes to chewing gum is what actually makes it.
As per The Sun, chewing gum manufactures are not actually required to print every ingredient that is used to make them.
And this one ingredient, that many did not know was in chewing gum, has them disgusted.
The ingredient we are talking about is lanolin, which provides gum with its most important aspect, chewiness.
What has shocked people is that lanolin is a waxy product that is found in the sebaceous glands of sheep skin.
The chewing gum ingredient is what makes a sheep's wool waterproof and is also used in other products.
Some examples of where lanolin is used is in cosmetics, baby products and sunscreen.
The Raise Your Brain Twitter account posted about the use of lanolin in chewing gum back in September.
They said: "There is a high chance that your favourite chewing gum contains lanolin: a waxy secretion from sheep's wool."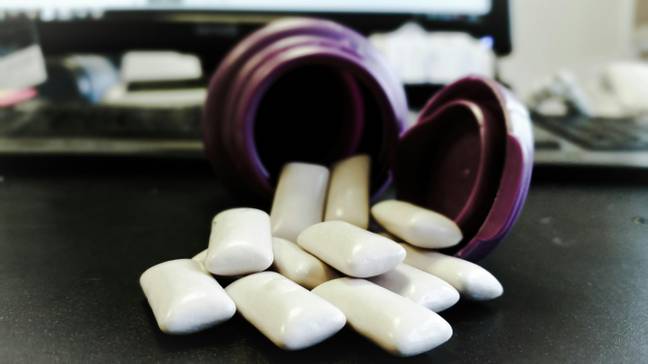 Lanolin is commonly used to create the gum's base and does not need to be listed on the packaging because it is not standardised just yet.
It essentially means that gum might not be vegan unless it is specifically labelled as that on the packaging.
The process of how chewing gum is made was uploaded to TikTok by @Amazing_proce, giving a real insight into what makes them up.