Man spent five years finding out where 'universal S' we used to draw at school came from
In what could be described as either a heroic piece of investigative journalism or a colossal waste of time, a man devoted five years to uncovering the origin of the 'universal S'.
You know the one, the 'S' constructed from 14 lines you used to draw in your exercise books at school and have spotted scrawled in gents' toilet cubicles.
You probably haven't devoted much thought to where the symbol came from.
But Swedish YouTuber David Wångstedt certainly has.
Wångstedt - who goes by LEMMiNO - was determined to find the origin of the 'universal S', painstakingly trawling Reddit for its first recorded usage.
It was certainly a labour-intensive quest with plenty of false leads and dead ends, but Wångstedt did manage to find out the 'universal S' is actually a lot older than you'd think.
He goes on to say: "Many have tried and failed where I now stood, but in my delusions of grandeur I brushed it off as the failings of lesser men, and into the abyss I went."
Wångstedt goes on to explain that his research brought him to many online discussions before learning that the symbol had been associated with US clothing brand, Stussy - a company founded in the 1980s.
Despite some people believing that the 'S' symbol has its origins in Stussy's logo, Wångstedt couldn't find any 'evidence' of that, and the company itself says the symbol predates them.
Another option is that the symbol comes from the Suzuki logo, which could be a simplified version that was developed over time.
Though there are noticeable differences between the 'universal S' and the Suzuki logo, since it first came into use in 1958 the schoolboy symbol could realistically have evolved from it.
However, it turns out the 'universal S' is actually even older.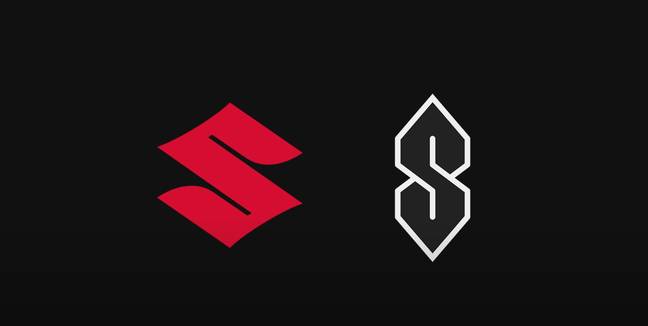 Wångstedt sifted through over 27,000 comments and filtered out any false positives which left him with 1,215 comments, which mentioned a country where the symbol had been seen or drawn.
From there, he extracted all the comments mentioning a date and found that they ranged from the 1940s to the 2000s, hitting the peak during the 90s. This meant that the symbol might go way back, making it not only an international sign, but an inter-generational sign as well.
After trailing through many photographs, Wångstedt found images by Jon Naar, a photographer who specialised in graffiti, from the 1970s, which show the 'universal S' sprayed onto buildings in several different locations.
But the oldest use of the 'universal S' Wångstedt uncovered actually dated all the way back to the 1890s.
That was an image from Mechanical Graphics by Frederick Newton Willson, which seemed to show an early version of the 'universal S'.
Willson taught geometry at Princeton University, New Jersey, and Wångstedt speculated he 'might have taught his students this neat trick of how to draw a symmetrical S'.
Well, there's something you can impress your mates with next time you're at the pub.