Aaron Taylor-Johnson responds to rumours he's going to be the next James Bond
Aaron Taylor-Johnson has finally addressed speculation that he is going to step into the shoes and well-appointed suit of James Bond.
But don't think he has put the issue to bed. In fact, far from it.
But that is as close as we'll get to any sort of confirmation, with the actor pivoting away from more Bond banter by discussing the rumour mill itself.
"You can have something really positive [written about you], but you can also have something really negative that can circulate," he said,
"You just want to stay in your lane, stay grounded, stay around the people that you love and love you back, and stay in that world."
He added: "Because the moment you start believing the s**t people say about you, you've lost your f**king mind. You've lost it."
Well, there you go. It's not much that ties him to playing Bond, so looks like we'll just have to wait.
Taylor-Johnson, best known for his roles in Bullet Train, Kick-Ass and Avengers: Age of Ultron, has been tipped as the next Bond ever since he allegedly aced a screen test doing the spy's famous gunshot opening sequence, as per The Sun.
The news outlet reports that an insider said: "Aaron went for a screen test to be the next Bond in September and producers and Barbara [Bond franchise boss] loved him."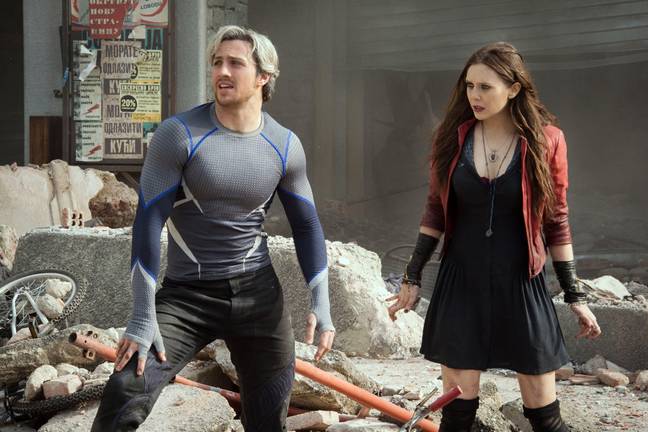 Earlier in 2022, there were rumours that Idris Elba, 50, would take up the iconic role, but these have since stopped.
Elba is instead focused on other projects, as he revealed in a recent sit-down at the World Government Summit in Dubai this week.
"You know, a lot of people talk about another character that begins with J and ends with B, but I'm not going to be that guy," Elba said.
"I'm going to be John Luther. That's who I am."
If not Elba, then who will take the keys to the Aston Martin from current Bond star Daniel Craig? Well, looks like we'll have to wait and see.