Netflix's New Korean Zombie Series Has 100% On Rotten Tomatoes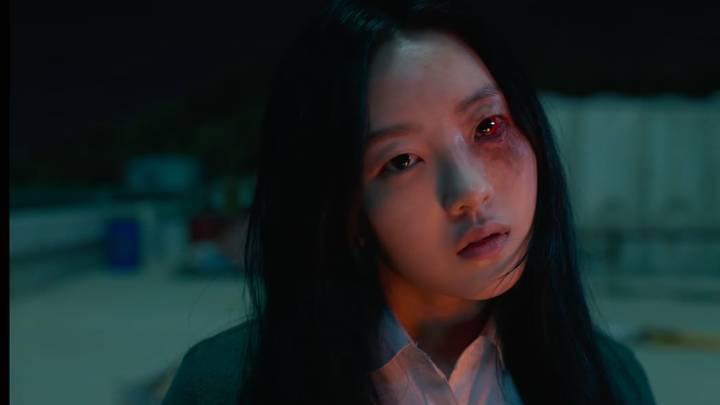 Move over, Squid Game - there's a new South Korean thriller in town and it's already earned a perfect 100 percent score on Rotten Tomatoes.
The latest Netflix offering is All of Us Are Dead, a zombie horror which has been praised by audiences and critics alike after dropping on 28 January. Watch the trailer here:
According to ComicBook.com, the show has already reached third spot on the streaming platform in the US.
And with such favourable reviews this early on, many are expecting All of Us Are Dead to rise to the level of other such K-drama Netflix hits as Squid Game and Sweet Home.
The zombie thriller is based on the popular webtoon Now At Our School, and takes place in a high school that becomes overrun with zombies, with students forced to decide whether to hide, flee or fight.
"Zombies have overrun our school. Will you escape, die or unite to survive?" Netflix teases in the description of the trailer, which shows hoards of the undead dressed in school uniforms as terrified students fight for their survival.
The series features a young ensemble cast, starring Yoon Chan-young, Park Ji-hoo, and Jo Yi-hyun, and was written by Lee Jae-Gyu.
Others praised the combination of a zombie apocalypse and high school drama, with The Verge's Sara Merican writing: "In the midst of the dread and destruction, the youthful setting opens up opportunities for adolescent banter and burgeoning love."
Speaking about these themes, the show's director Lee Jae-kyoo explained to Tatler why they're applicable to adult life too.
"I think these conflicts between genders and classes and different hierarchies, appear everywhere and in all corners of the world," he said.
"It just shows through at the school because that's the setting.
"But after you're done watching, I think you will believe that these are actually universal themes that we can all resonate with.
"I thought it was a fresh approach to put these immature adolescents against zombies on a school campus so I'm very pleased to bring you this idea."
Lee continued: "When you watch the series, you can see how these teens make decisions in these life or death situations. I think that could also give adults a lot of food for thought."
Beyond these messages, All of Us Are Dead is filled with action and gore, making it a thrilling ride - and the best news is you can watch the whole first season on Netflix right now.