Film fan who's watched 154 horrors this year shares best ones to watch
It would be fair to say that Dan Evans is partial to watching a horror movie or to – in fact, 154 this year to be precise.
Dan (@Dan_Draws) took the time to tweet a thread of eight of his favourite horror films out of the 154 he watched in 2022.
The list ranges from a movie which Dan says is the 'most graphically violent film I've seen in a long while' to a 1980s slasher film with 'the most bats*** crazy twist ending I've ever seen'.
I've watched 154 films so far this year. Most of them horror films. Here's a few of my recent favourites in case you're looking for something to watch tonight...

— Dan Evans (@Dan_Draws) September 20, 2022
Without further ado, here is Dan's list of horror films:
Hell House LLC
This 2015 movie, which Dan says is a 'smart found footage horror with some genuinely terrifying moments', tells the story of a haunted house attraction that accidentally sets up shop in an actual haunted house.
Told in the style of a documentary, the film has a healthy 75 percent on Rotten Tomatoes, with one critic writing: "Do not watch this while being alone on a cold dark night. Seriously don't."
The Sadness
Dan says this 2021 movie from Taiwan is 'the most graphically violent film I've seen in a long while'. If that doesn't make you want to watch, then what will?
He says it's a 'new twist on the zombie/outbreak genre', and has an impressive 91 percent score on Rotten Tomatoes.
According to IMDb's synopsis it tells the story of 'a mind-altering plague... those infected are driven to enact the most cruel and ghastly things they can think of... murder, torture, rape and mutilation are only the beginning'. Sounds lovely!
Sleepaway Camp
This low budget 1983 slasher has a cult following, but also attracted a bunch of controversy for what Dan describes as 'the most bats*** crazy twist ending I've ever seen'.
It stars Felissa Rose, who was just 13 at the time of filming, as a shy girl who attends a summer camp where the kids and counsellors start dropping like flies in very suspicious circumstances
The movie spawned four sequels and has an 81 percent rating on Rotten Tomatoes.
Dan added: "I know most people have already seen this, but it was new to me."
Green Room
Dan says this 2015 film is 'more of a thriller but who cares', adding: "Super stressful, super cast, super f****** great."
Anyone familiar with Patrick Stewart as the kindly Professor X might be a little taken aback by his appearance in Green Room as a bloodthirsty neo-Nazi.
Critics loved it and it's sitting pretty with a 90 percent Rotten Tomatoes score.
Splinter
Dan says this one is 'a low budget monster siege movie' and is 'really good'
Most people agree - it has 76 percent on Rotten Tomatoes - and according to the synopsis the movie follows 'a voracious Splinter parasite that transforms its still-living victims into deadly hosts'.
Unfriended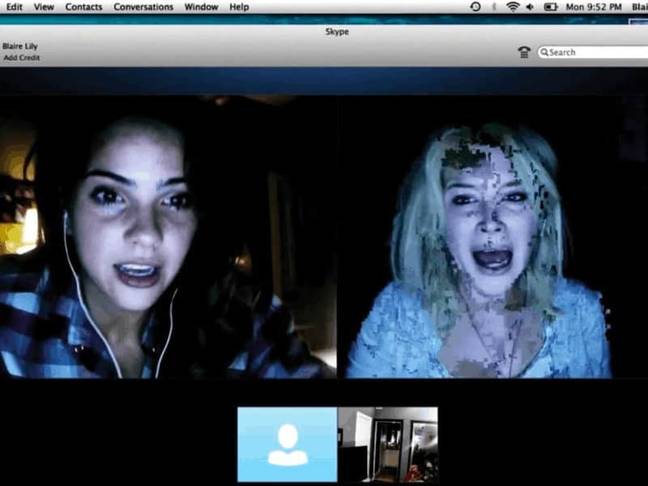 Dan says this 2014 found footage film is 'not the best of its kind but a lot of fun'.
Set entirely on the main character's desktop computer, things take a turn when a ghost crashes the chatroom and starts causing chaos.
Sorority Row
This 2019 movie is 'dumb but fun' according to Dan and 'scratched a nostalgia itch'.
It follows a group of sorority sisters who cover up the death of their house sister, but are subsequently stalked by a serial killer.
With 26 percent on Rotten Tomatoes, Dan may be in the minority for liking this one.
X
Released this year, Dan says the movie is a 'dirty 70s inspired slasher'.
It went down a storm when it hit cinemas, with comparisons to The Texas Chain Saw Massacre, and it follows a group of amateur filmmakers who decide to make a porno in rural Texas - but their elderly hosts are not all that they seem.
A prequel, Pearl, is currently playing in US theatres, with a UK release date yet to be announced.
So, if you fancy scaring yourself silly tonight, there are plenty of suggestions to keep you entertained.
Featured Image Credit: Credit: Raven Banner Entertainment/A24
Topics: TV and Film