Brie Larson praised for 'excellent' response to Johnny Depp question at Cannes Film Festival
Brie Larson has been praised for her 'excellent' response to a question about Johnny Depp at the Cannes Film Festival yesterday (16 May).
The Marvel star was speaking at a press conference on Tuesday when one member of the press asked her thoughts on the controversial choice of a film starring Depp opening the renowned festival.
Larson was left utterly confused by the question and even asked the reporter to clarify their inquiry.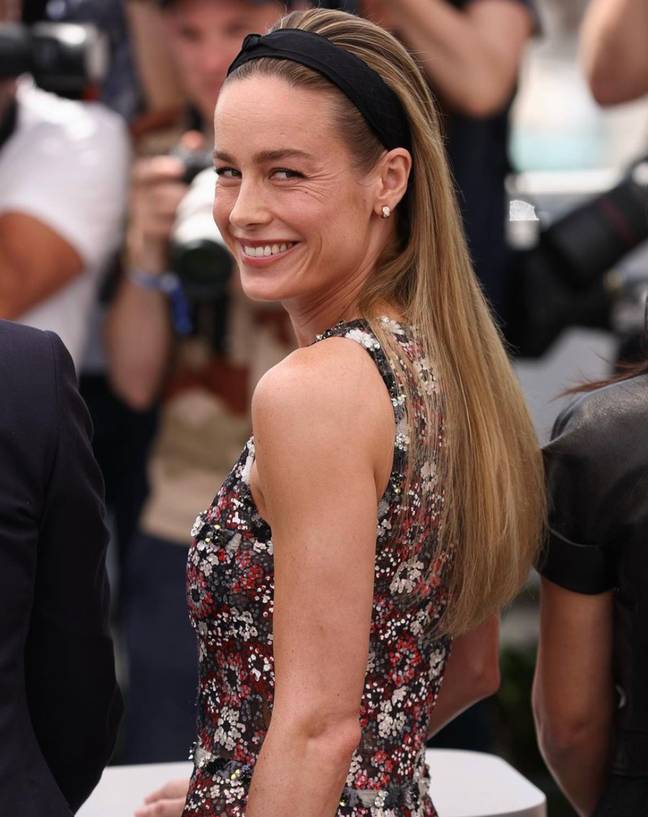 Starring the likes of Pierre Richard, Benjamin Lavernhe and Noémie Lvovsk, the biographical drama film tells the fascinating story of King Louis XV's mistress, Jeanne Vaubernier - played by Maïwenn herself.
Larson was asked how she 'felt about Depp's film opening the festival' and whether she planned on watching it or not.
Clearly surprised by the question, Larson responded: "You're asking me that? I'm sorry, I don't understand the correlation or why me specifically."
The reporter raised how Larson was 'an outspoken and vocal advocate for Time's Up and MeToo' and how Depp's defamation trial had been 'very well-played out in American and international media'.
Larson replied: "Understood. Well, you'll see, I guess, if I will see it. And I don't know how I'll feel about it if I do."
Fans of the Hollywood A-lister have since flocked to social media to commend the answer.
One Twitter user wrote: "Absolutely correct! Perfect answer to an unnecessary question."
A second commented: "That is a loaded question. They know there are certain contingencies of the internet that don't like her and this is bait."
"Say what you want about Brie, but that was the right response to have given the circumstances," penned a third.
Speaking earlier in the day, festival director Thierry Fremaux addressed the controversial opening film choice which went on to have a seven-minute standing ovation.
Fremaux said in a separate press conference: "I don't know about the image of Johnny Depp in the US.
"To tell you the truth, in my life, I only have one rule: it's the freedom of thinking, and the freedom of speech and act within a legal framework," he concluded.
The Cannes Film Festival commenced yesterday and will run until 27 May.