Bryan Cranston confirms Malcolm In The Middle movie could happen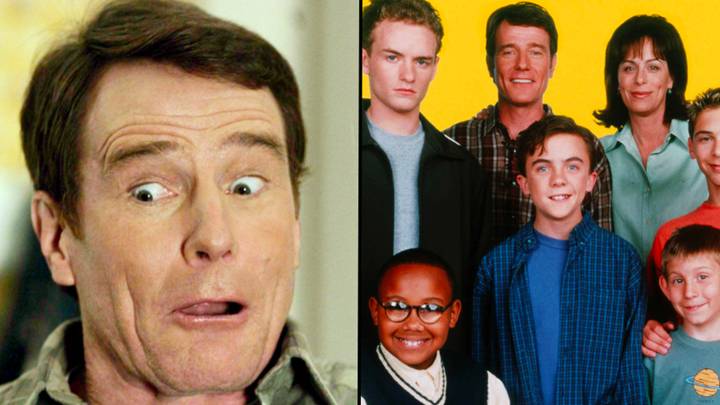 Everyone stop what you're doing: a Malcolm in the Middle movie could actually be happening.
Malcolm in the Middle was a core part of most 90s kid's childhoods and now, with confirmation of the movie's possibility, it can be part of our adulthoods too.
Coming from the horse's mouth itself, Bryan Cranston revealed the potential news to The Independent yesterday (February 11).
All about family dysfunction, sibling rivalry and the trials and tribulations when coming of age, Malcolm In The Middle was just as well-loved from when it first entered our homes, and hearts, in 2000 to its final episode in 2006.
The hit television series ran for seven strong seasons, as audiences fell in love with the characters of Lois, Francis, Dewey, Reece, Malcolm and - of course - Hal.
Played by Cranston, 66, the character acted as his break-out role and he has since gone on to win countless awards for his acting efforts, including a prestigious Grammy nomination.
The 66-year-old has now revealed, after speaking with the creator of the show, Linwood Boomer, that a movie based on the sitcom could be in the cards.
After 17 long years without any Malcolm in the Middle fix - could we all finally be getting a reboot?
Speaking to The Independent, Cranston explained that a future reboot is a 'possibility'.
Both Cranston and Boomer discussed the potential of a film to reignite those sparks of nostalgia - or what Cranston calls 'seven years of glory'.
After raising the idea with Boomer, Cranston confirmed that the show's creator would 'think about it' and then he 'got his writers together'.
"If they can come up with a great idea, a legitimate idea, then he'll pursue it," the Breaking Bad star disclosed.
Aware of not building expectations too high, Cranston added: "But if not, then nah. I don't need a job. I've got plenty of jobs.
"I don't need it, but I'd want it if it was a great idea," he explained.
If Boomer's writers can come up with a 'great idea' for the reboot then he will allegedly 'pursue' it.
Reminiscing about the show's legacy and the good old days on set with the crew, Cranston said: "It was seven years of glory."
Clearly sharing the same love of the show as loyal fans, he added just how much he loved going to work.
"Going to work every day and making yourself and others laugh. That was my job," he added.
And this isn't the first time one of the show's characters has alluded to a reboot.
Frankie Muniz, the actor who played the self-titled character of Malcolm, has also previously hinted at possibility of the show coming back into our lives.
Speaking to Fox News Digital, he said: "I know Bryan Cranston is really into the idea and he's kind of heading writing the script and getting everything rolling."
While nothing has been officially confirmed yet, it's fair to say that we're all keeping our fingers crossed extra tight.