John Wayne Gacy actor in Dahmer responds to calls for him to play serial killer in new Netflix series
The actor who portrayed John Wayne Gacy in Netflix's newest and most talked-about hit, Monster: The Jeffrey Dahmer Story, has responded to calls for his own spin-off series.
Check out the chilling trailer here:
For anyone not up to date with the series, John Wayne Gacy features in the tenth and final episode titled 'God of Forgiveness, God of Vengeance.'
The episode shows parallels between Gacy and Dahmer, who both brutally killed young men over a number of years.
Gacy, known as the 'Killer Clown', was charged with the murders of 33 boys and men, all of whom he killed between 1972 and 1978.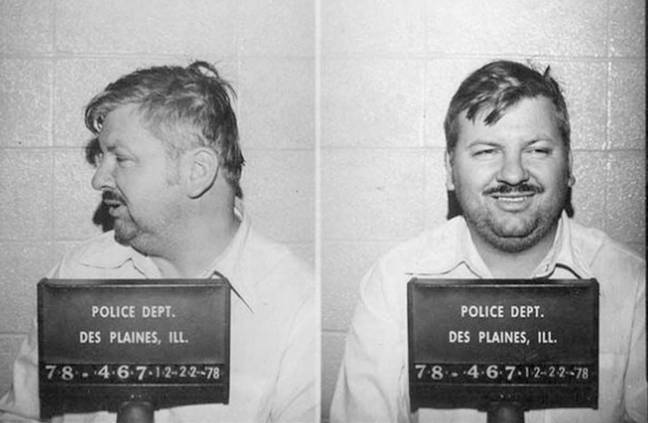 Dahmer, meanwhile, began his killing spree in 1978 and was eventually caught in 1991 - after he had murdered 17 boys and men.
The episode shows Gacy on death row as Dahmer settles into life in prison, and viewers were so creeped out by Dominic Burgess' portrayal of the killer clown, they're saying that he should get his own series.
Although Netflix already has a true crime docu-series on the killer, people have taken to Twitter to demand a new series, with one user saying: "@netflix let's get Ryan Murphy and Dominic Burgess in the building for a 'Gacy' series. Formatted the same way as the #DahmerMonsterTheJeffreyDahmerStory series! Please."
Another seconded: "Now can we get a whole series of @dominicburgess as John Wayne Gacy? @netflix."
A third was excited to see Burgess collaborating with Murphy again, only to be horrifically surprised: "Omg, was so happy to see Dominic Burgess back as a Ryan Murphy regular, then he turned out to be Excellent as always but prefer him as Victor Buono #DahmerNetflix."
While another couldn't get over how quickly Burgess went from a seemingly nice contractor to a killer clown: "And @dominicburgess pulled that character out so fast I didn't know what hit me.
After two scenes of John Wayne Gacy, I'm begging Ryan Murphy not to do a series on him. It's just too much. It's so fucking brutal #DahmerNetflix

— mendacityandtricks (@mendacityandtr1) September 22, 2022
"I was excited to see his perspective on this guy over the years and yet I wanted to watch from behind my fingers like a kid again. Primal fear. You have to watch Monster: The Jeffrey Dahmer Story."
And Burgess clearly heard the praise, with him tweeting in response: "Thank you! Just out here repping Stoke on Trent."
He proceeded to tweet the 'pre' eye emoji at Murphy, which suggests he's up for a spin-off series.
This isn't the first time the actor, from Stoke on Trent, UK, has collaborated with Murphy as he starred in the showrunner's mini-series Feud as Victor Buono.
We're not sure we'd be able to watch it the whole way, through, but he does give a scarily good performance.