Eminem's ex Kim Mathers received £500k from rapper's company for new house
Eminem loaned his ex-wife, Kim Mathers, $615k (about £500k) to help her move house according to court documents.
The rapper seems to be on pretty good terms with his ex these days, following two spells of marriage and several years of dating before that.
The 48-year-old, born Kimberly Anne Scott, met Eminem in high school and they dated for years before tying the knot in 1999.
Second time wasn't the charm as they split up for good a year later, but these days they seem to be getting along just fine.
According to The Sun, Eminem loaned Kim some money from his company Shady Games Inc. so she could buy a new home in December, before she sold her current one.
They report that property documents on the new house show the place was bought with help from a loan of $615,000 from a company where Marshall Mathers is listed as the president, treasurer and secretary.
She had previously been living in a custom built mansion but appeared to make the decision to downsize, though anyone who's moved house will know it can be tricky to juggle various moving parts of the deal, including selling your current place to have money to sign on the dotted line of the new home.
Moving into the Michigan home in December of last year, The Sun reports that Kim managed to sell her previous house for $1,350,000 (£1,100,000) in March of this year.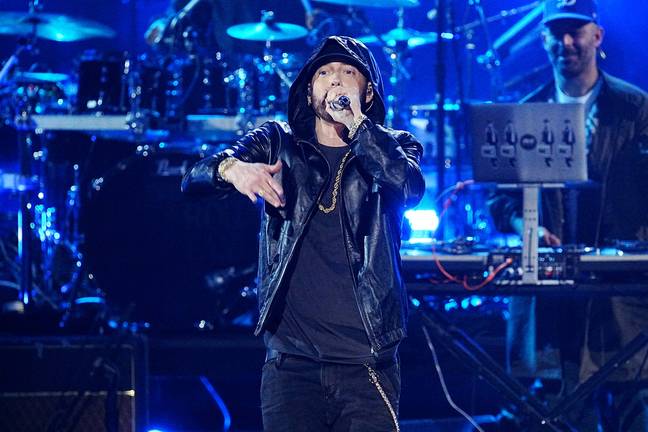 The former couple were both at the wedding of Eminem's adopted daughter, Alaina, to Matt Moeller in the summer. The 30-year-old bride was the daughter of Kim's sister, and adopted by the rapper in the early 2000s, as her mother had struggled with drug addiction.
Alaina posted on Instagram that Eminem walked her down the aisle at a lavish Great Gatsby style wedding.
Eminem and Kim will be attending another wedding before long as their daughter Hailie is due to be married to her fiancé, Evan McClintock.
Kim said she would 'of course' be attending her daughter's wedding and that she saw her ex-husband 'not often, but often enough'.
Hailie has suggested that she's set a date for her own big day, but there's been no official confirmation as to when that will be.