New horror film with 91 percent on Rotten Tomatoes called 'Blair Witch for the TikTok generation'
A new horror film that is taking the industry by storm has been labelled as 'Blair Witch for the TikTok generation'. Check out the trailer:
Deadstream is available on American subscription service Shudder and is also watchable with an add-on on Amazon Prime.
The film has been highly praised by fans and critics alike, with it sitting at a very impressive 91 percent score on Rotten Tomatoes.
Deadstream follows Shawn Ruddy (Joseph Winter) who is trying to win back his internet followers after a public controversy left him back to square one.
To try and win back his fans, Shawn spends a night alone in a haunted house and livestream his experience to the internet.
However, when he gets on the wrong side of vengeful spirit, Shawn is left fighting for more than just his follower count.
Alongside Winter, Melanie Stone plays the role of Chrissy, while also being a producer on the film.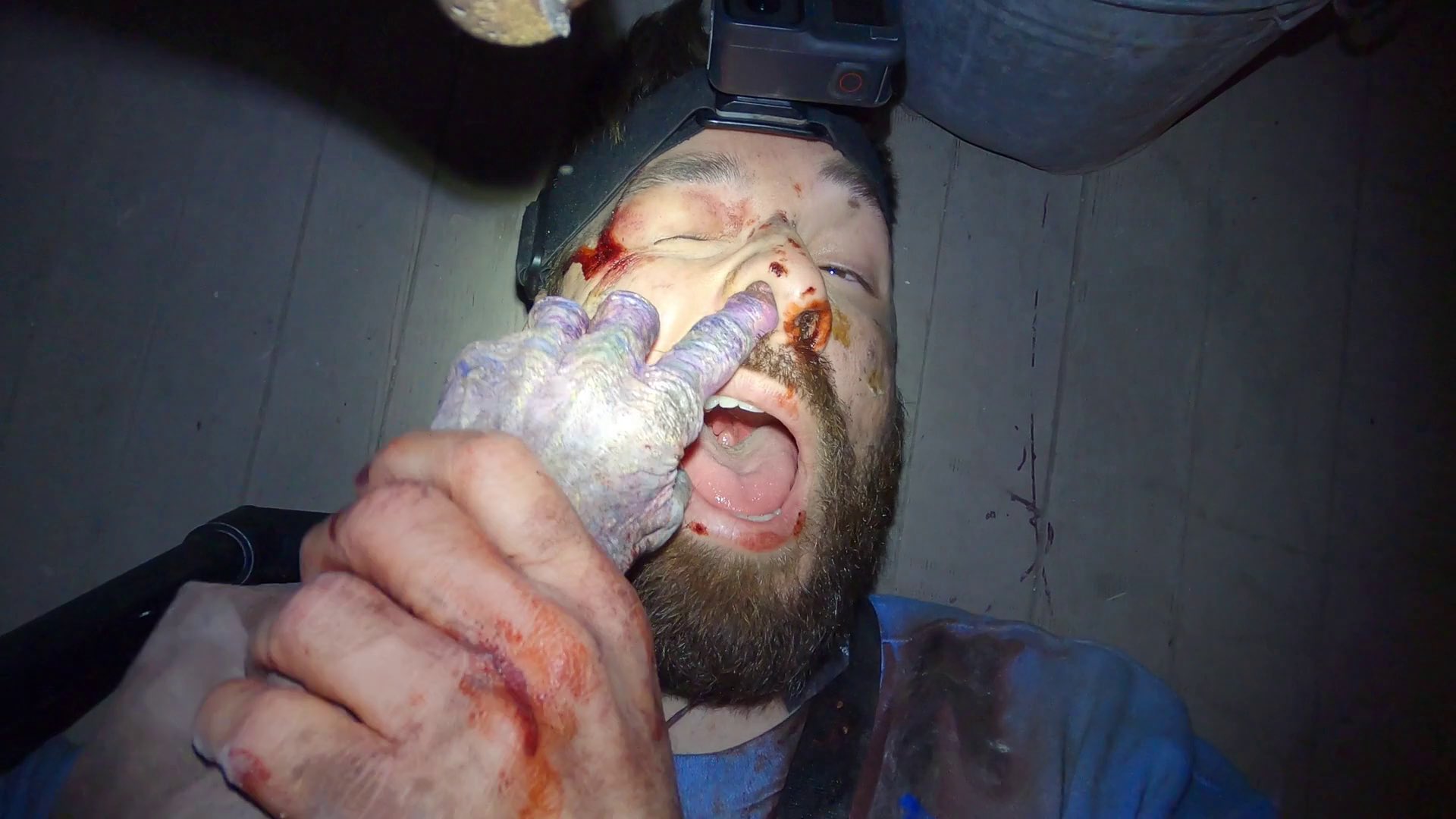 Winter also co-directs the film with his wife Vanessa Winter, with Jared Cook completing the producing team.
Horror novelist Graham McNeil was full of praise for the film, describing it as the 'Blair Witch for the TikTok generation'.
Taking to Twitter, he said: "Guys, Deadstream is a cracking found-footage horror, Blair Witch for the TikTok generation, with some gnarly practical effects, genuine scares, and some actual big laughs. Well worth checking out on @Shudder."
Rafael Motamayor for Indiewire had similar praise for Deadstream.
He wrote: "With a sharp script brought to life by a fantastic actor, and deliciously gross creature effects, this is one horror-comedy you want in your annual Halloween rotation."
Meanwhile, Leslie Felperin for The Guardian, said: "This comic horror romp has no pretensions and seeks only to goof around and dole out a few jump scares, but in its own sly way it offers a Gen Z version of The Blair Witch Project."
Just like the critics, fans have been full of praise for the film, too - with many of them taking to social media to express their thoughts.
One person said: "Just finished watching Deadstream. That was some hilarious movie, very well made."
A second added: "Deadstream is incredible, a great film that despite its low budget succeeds in everything that undertakes, whether in terms of horror or humor."
A third said: "Just finished watching Deadstream as my final October movie."
While another added: "DEADSTREAM does what horror-comedy does best: it leans into the natural absurdity of any given horrific situation."
Featured Image Credit: Winterspectre Entertainment/Cook Filmworks/Stonehaven Entertainment/Artisan Entertainment/Haxan Films
Topics: TV and Film, Halloween