Disney apologises after documentary about Spencer Matthews finding his brother on Everest fails to air
Disney has issued a public apology after a documentary about Spencer Matthews finding his brother on Everest failed to air on Disney+.
The new programme, Finding Michael, was set for release on Friday (3 March), but viewers were unable to find it when searching it on the streaming platform.
Finding Michael tells the story of Matthews attempt to recover his late brother's body on Mount Everest, many years after he went missing in 1999.
But viewers looking forward to the show were left disappointed on Friday as Finding Michael was nowhere to be seen on Disney+.
As a result, many took to social media to ask questions as to why Finding Michael is.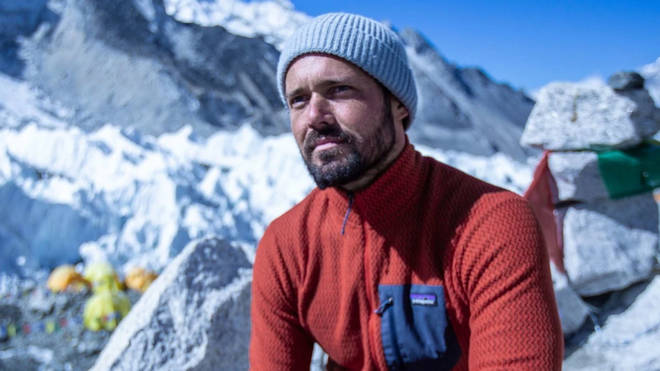 "@DisneyPlus hey finding Michael isn't showing up on my Disney plus, has it been loaded onto the system yet?" one person asked.
A second added: "I can't find #FindingMichael on @DisneyPlusUK?!"
Meanwhile, a third quote tweeted a preview for the programme on the BBC with: "This was meant to be released on @DisneyPlus yesterday.
"Despite all the promotions, marketing, a premier and outstanding reviews from critics, it failed to appear. Worse than that no explanation from them either."
Another remarked: "Well, the promo for Finding Michael is back now but states coming soon.
"It's a shame you don't update your paying customers on this, and as well as you ask for subscriptions."
And another Twitter user posted a picture of a chat with Disney+ support, who said that Finding Michael hadn't been uploaded because of an 'error', and that it would be uploaded in the next day.
Now, Disney has issued a public statement apologising for the delay, but did not give an exact time or date for when we can expect Finding Michael.
A tweet on the Disney+ Twitter account read: "We're sorry that the debut date for Finding Michael has shifted on Disney+.
"We will let you know as soon as we have new timings for its launch. This will be in the near future.
"Thanks for your patience."
It comes after Matthews took to his Instagram stories to explain that Finding Michael had been delayed, but he was unable to give an exact date to fans.
He wrote: "Apologies to everyone trying to view Finding Michael on Disney+.
"The debut date has shifted and we'll update you as soon as we have the timings.
"This will be in the near future. Thank you all for your support."