Dragons' Den contestant claims one of most famous parts of show is fake
It's been a whopping 18 years since Dragons' Den showed up on our screens, actually appearing before The Apprentice got broadcast.
Both business shows have been a big hit for the BBC but over time we've learned things about both which have made us realise that what we see on our screens is sprinkled with a heavy dose of movie magic.
For example, all of those 'loser walks' that Apprentice candidates do when they're booted off the show are actually done right at the beginning of filming before any challenges actually take place.
Meanwhile, a contestant on Dragons' Den has claimed that a big part of that show is actually a bit of a fib as well.
Marisa Poster and Teddie Levenfiche managed to get a £50,000 investment from Peter Jones and Steven Bartlett for their green tea energy drinks, but in their time on the show they claimed that a key part of it is actually fake.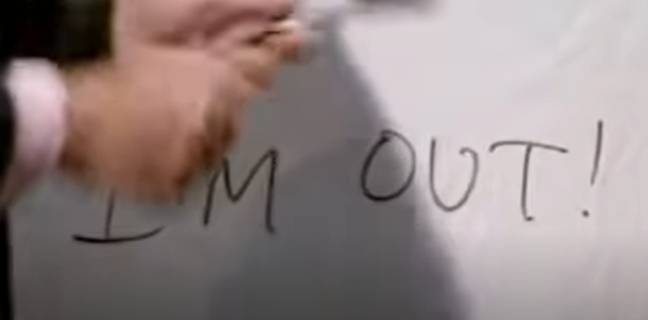 If you've seen the show then you'll have seen people using the lift hundreds of times, but according to Poster it's actually more like an elaborate doorway where people go in and the doors on the other side open up without lifting them anywhere.
Something else you see on Dragons' Den which isn't how it seems is how long the pitches actually take. On the show, there's a few minutes of chatting and discussion before decisions are made but Poster told The Sun it's actually much longer than that.
She said 'a pitch can last one and a half hours' even though the show 'distilled ours into 13 minutes', so what you're looking at on Dragons' Den is really the greatest hits of whichever pitch is on screen.
Over the years there have been some absolutely stellar contestants on Dragons' Den, and then there have been some who didn't really impress during their time on the show.
LADbible has contacted the BBC for comment.